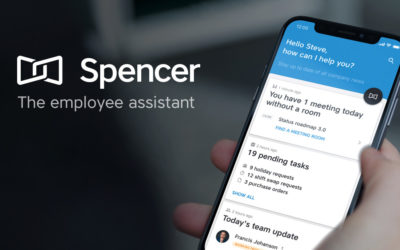 When Josh Bersin, an international thought leader in HR & leadership, shares his perspective on Employee Experience, our teams at Spencer tend to tune in.So when he recently called us one of the key vendors in employee experience platforms, after essentially...
read more
As the team behind Spencer, we believe a great product should be the first concern of every startup — which is why we're working hard to involve our clients and their employees as well as the rock-stars building our product, at every step of the way.With Spencer, we...
read more
Want to know more about the impact Spencer can have in your company?
Contact our team for an introduction or subscribe to our newsletter.
We'll send you a quarterly email with the latest news and updates.