VONK is Belgium's largest network for internal communication. It has about 500 members. Those are predominantly (internal) communication professionals who work for multinationals or SMEs. For privately owned for-profit companies or for social, non-profit or public organizations.
Meet former president and current board member of VONK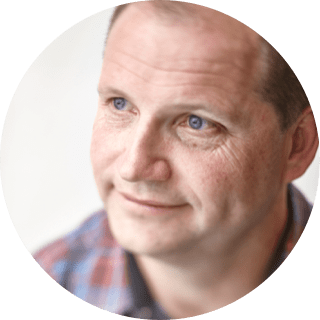 Peter Op de Beeck
VP @ EU Association Internal Comms
Peter Op de Beeck is a seasoned internal communications professional with more than 20 years of experience. He is passionate about people and intrigued by networking. Peter volunteered as president of VONK from February 2011 until April 2019. After which he switched to the European scene as vice-president for FEIEA, the pan-European internal communicators network organization. He's still a board member at VONK and was commissioned by VONK to write this book.
VONK and Spencer both share the same goal of making sure every single company understands the importance of internal communication. The importance of reaching everyone in the company. So every employee feels informed, connected, engaged and like having a voice.
What will you learn from Peter?
The main takeaways from the book ("Connecting Strategically")
The answer to currently burning questions like:
• How to engage and connect co-workers?
• How do you keep everyone both informed and motivated?
• How can internal communications be used as a strategic connector?
Some reflections that might prepare you better for the future