CRASH COURSE – Learn how to give internal communication a much-needed overhaul
The most complete internal communication platform
A good communication platform allows you to reach everyone, but what truly makes it complete, is adding other recurrent & relevant triggers to pull them in and make it part of their daily routine.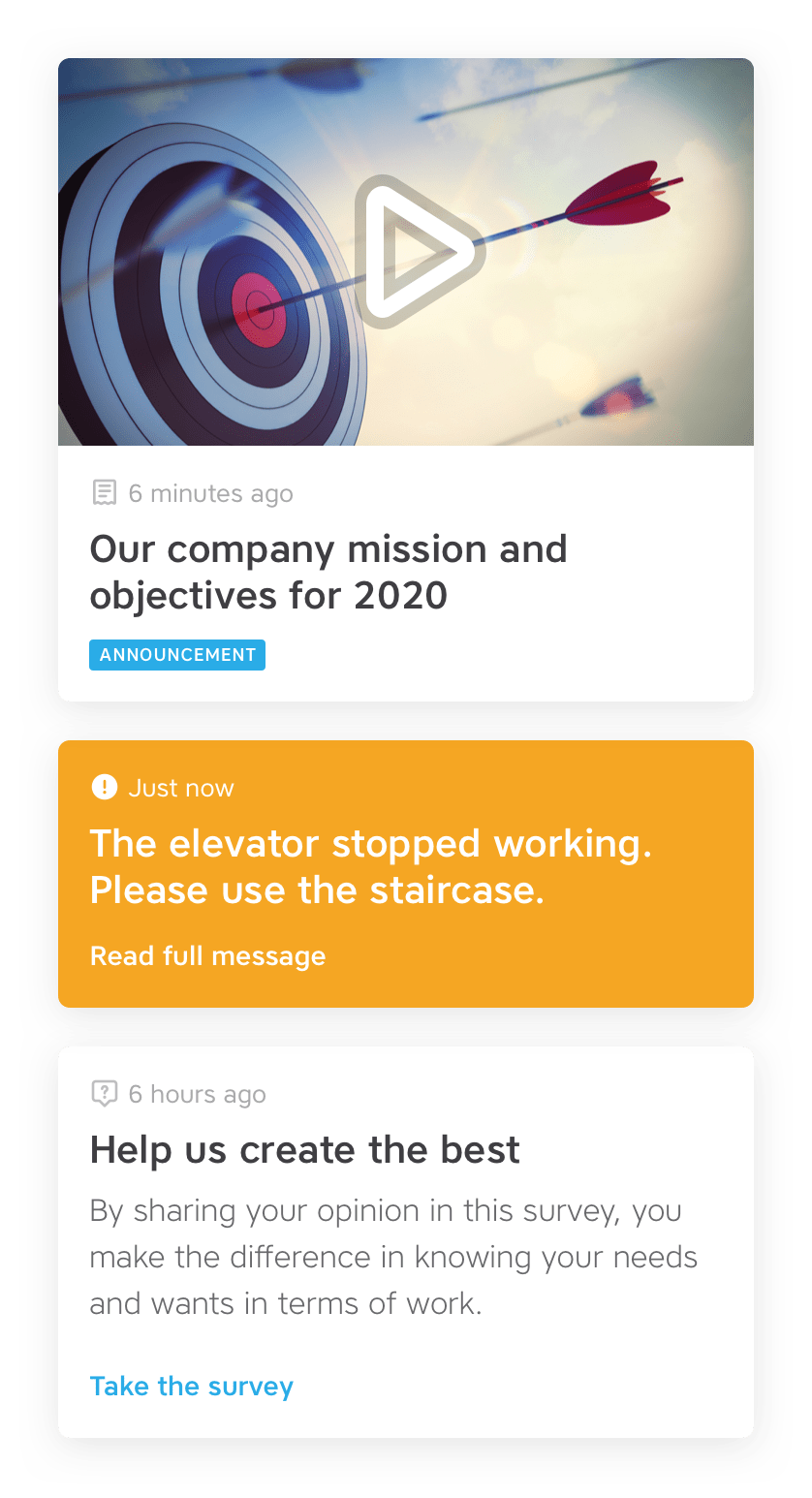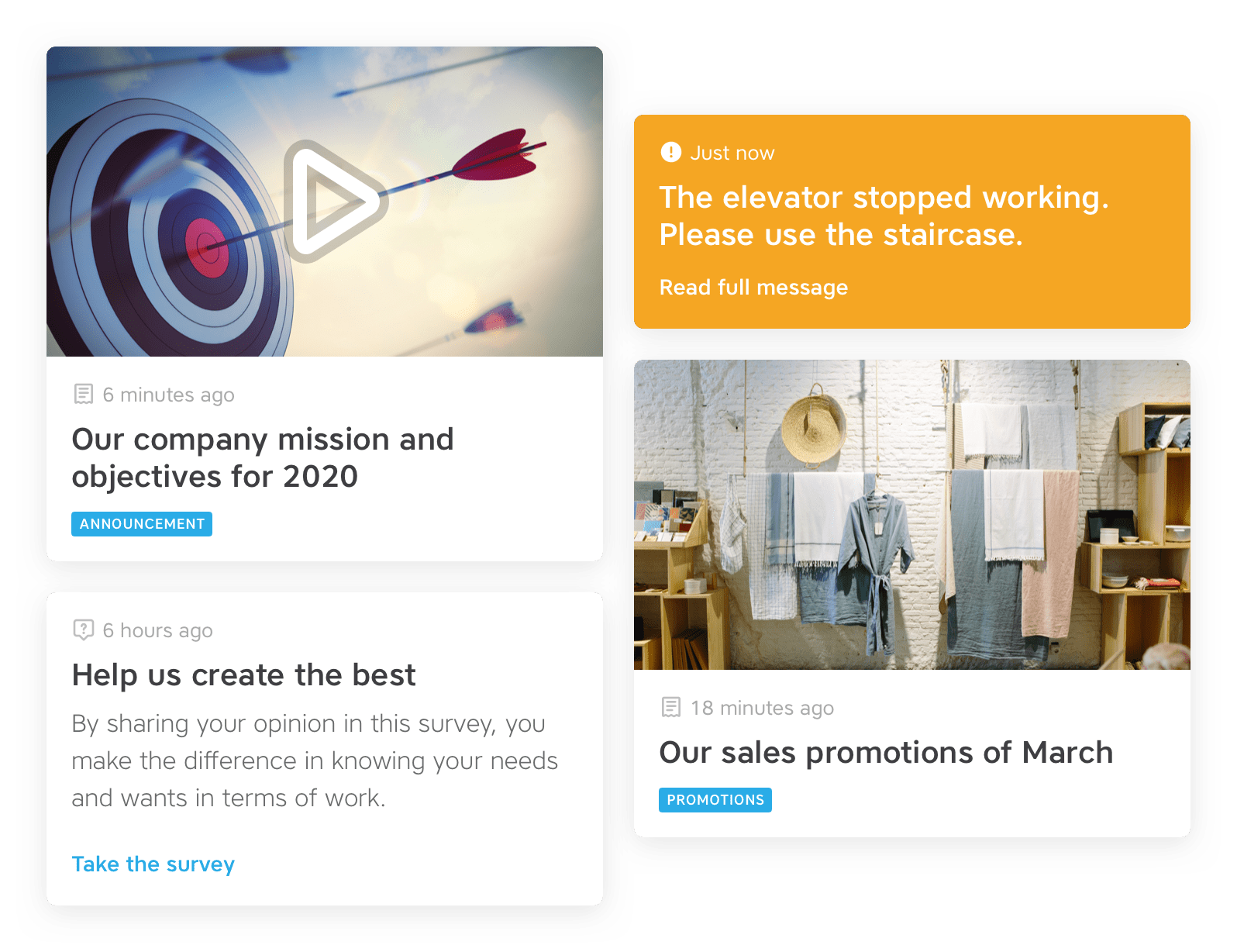 Keep your employees engaged by pushing relevant news and content towards them. Easily reach each & every single employee.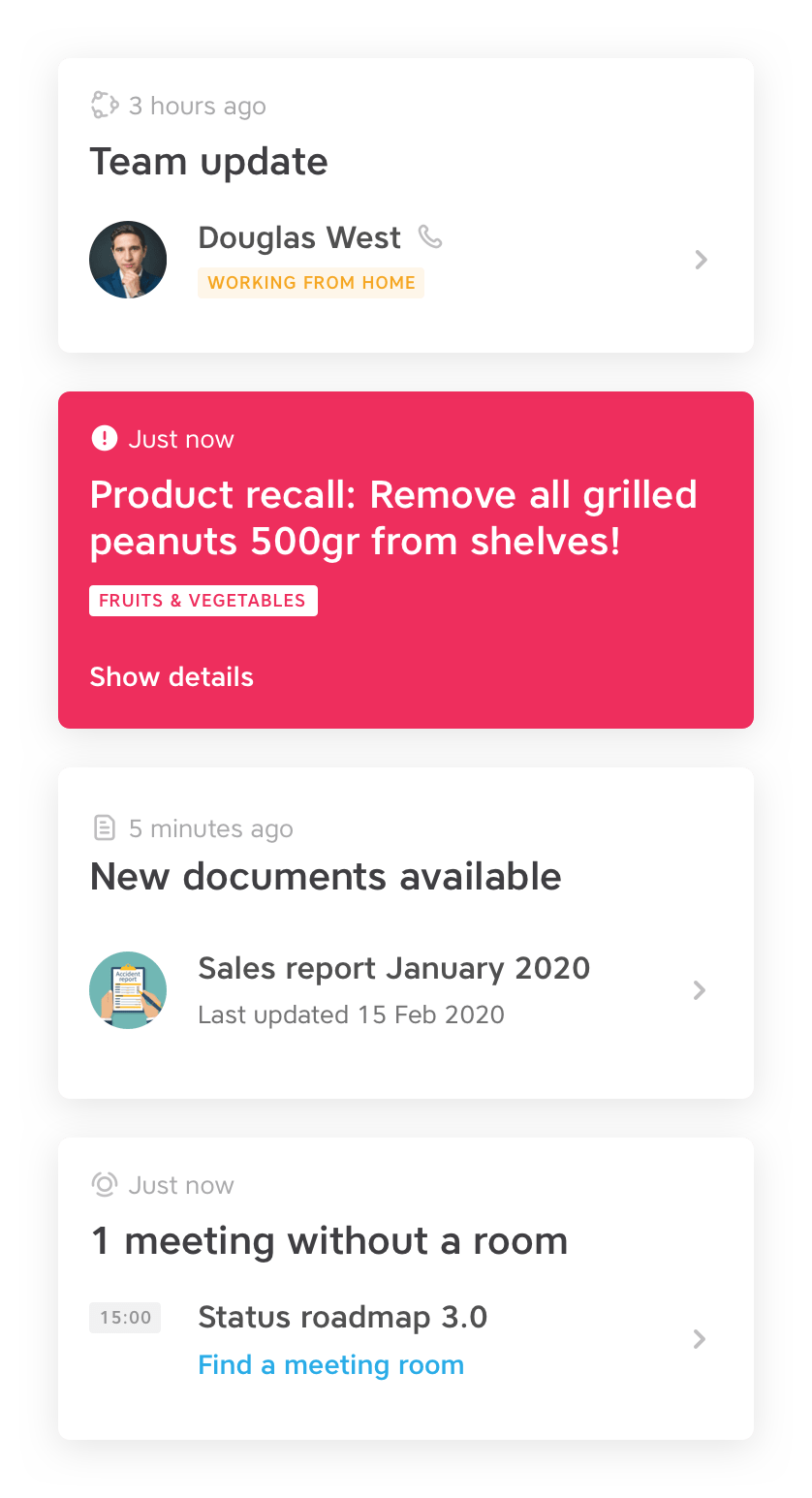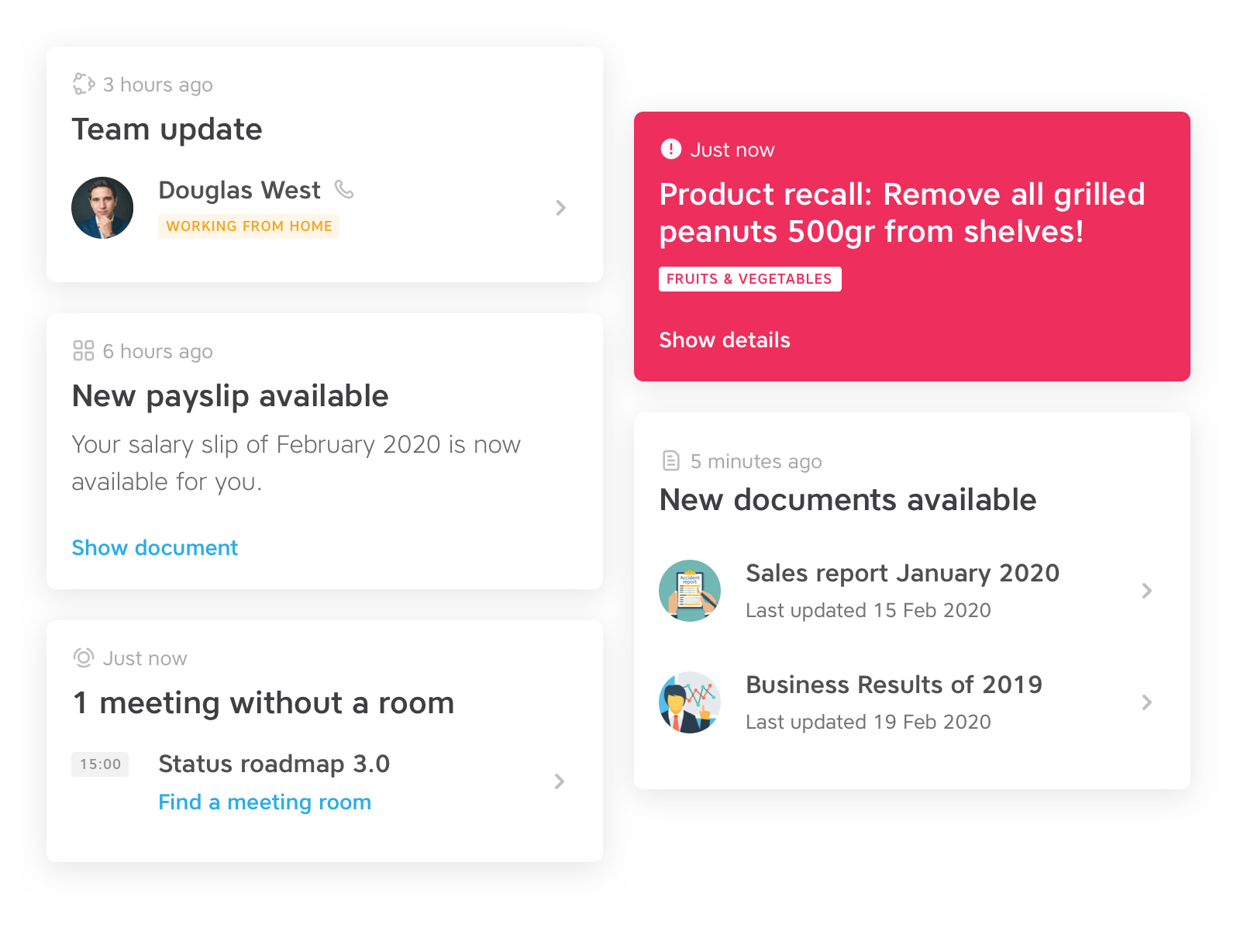 Provide your employees with functionalities that they will use on a daily basis to create maximum reach with your communication.



Coming together in a personal and contextual feed
The combination of pushing the right content and pulling them into the platform creates the best reach & relevancy which you need to get the right impact from your communication efforts.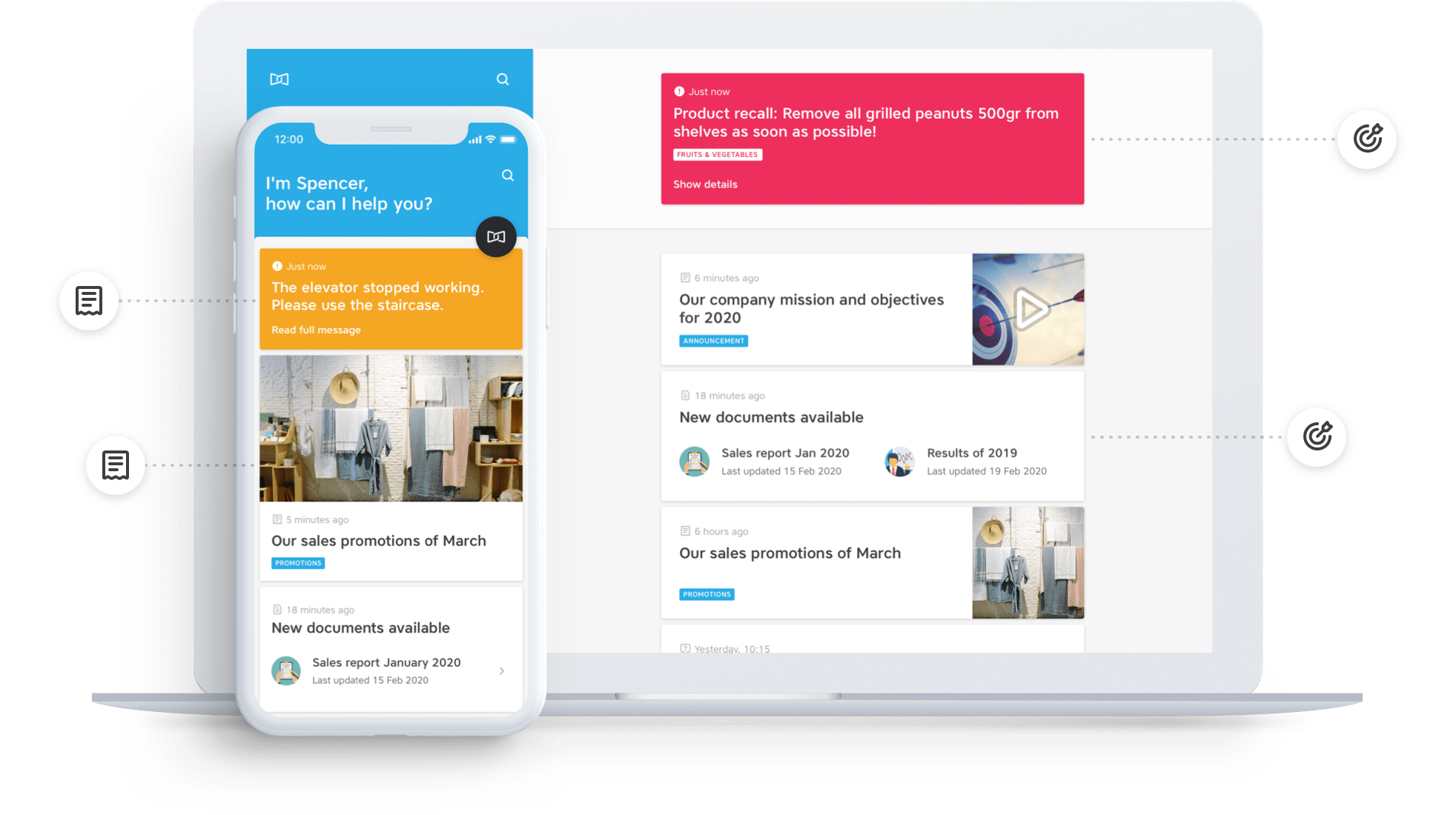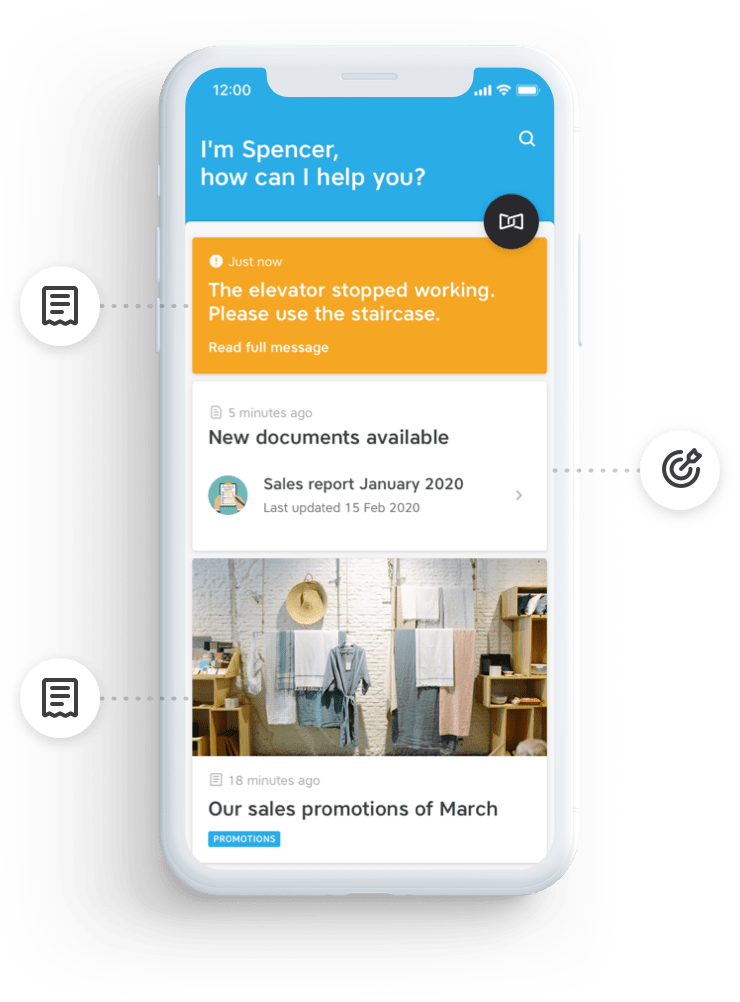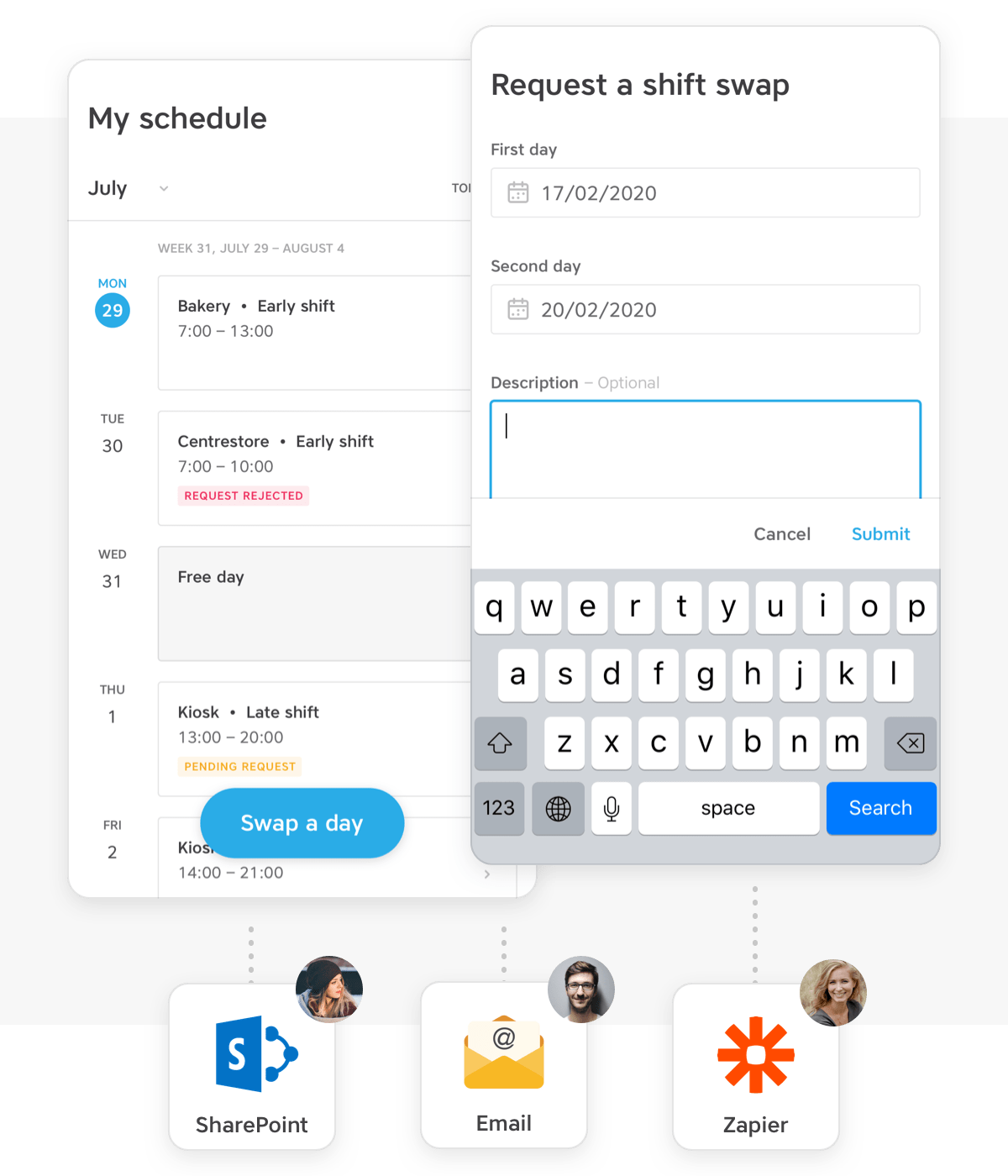 Simple one-off transactions
Enable your employees to complete simple one-off transactions to streamline your company's operations and increase productivity.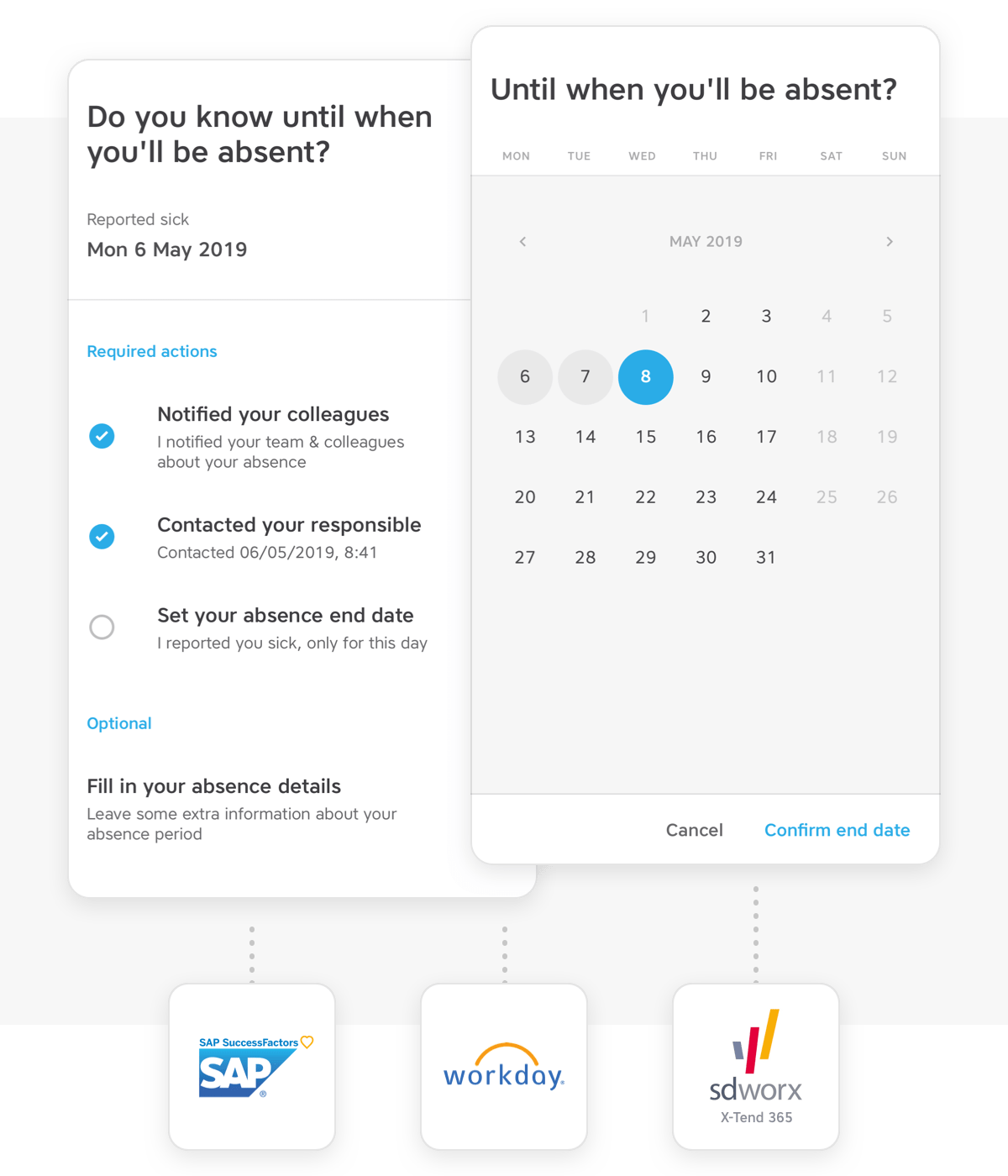 End-to-end Spencer journeys
Enable the Spencer journeys by developing integrations between your existing toolset and our open API-ecosystem.