A new month means a new release! We've got some nice new Spencer-features to show you. Want to know more about them or have some questions? Get in touch, we're happy to help you!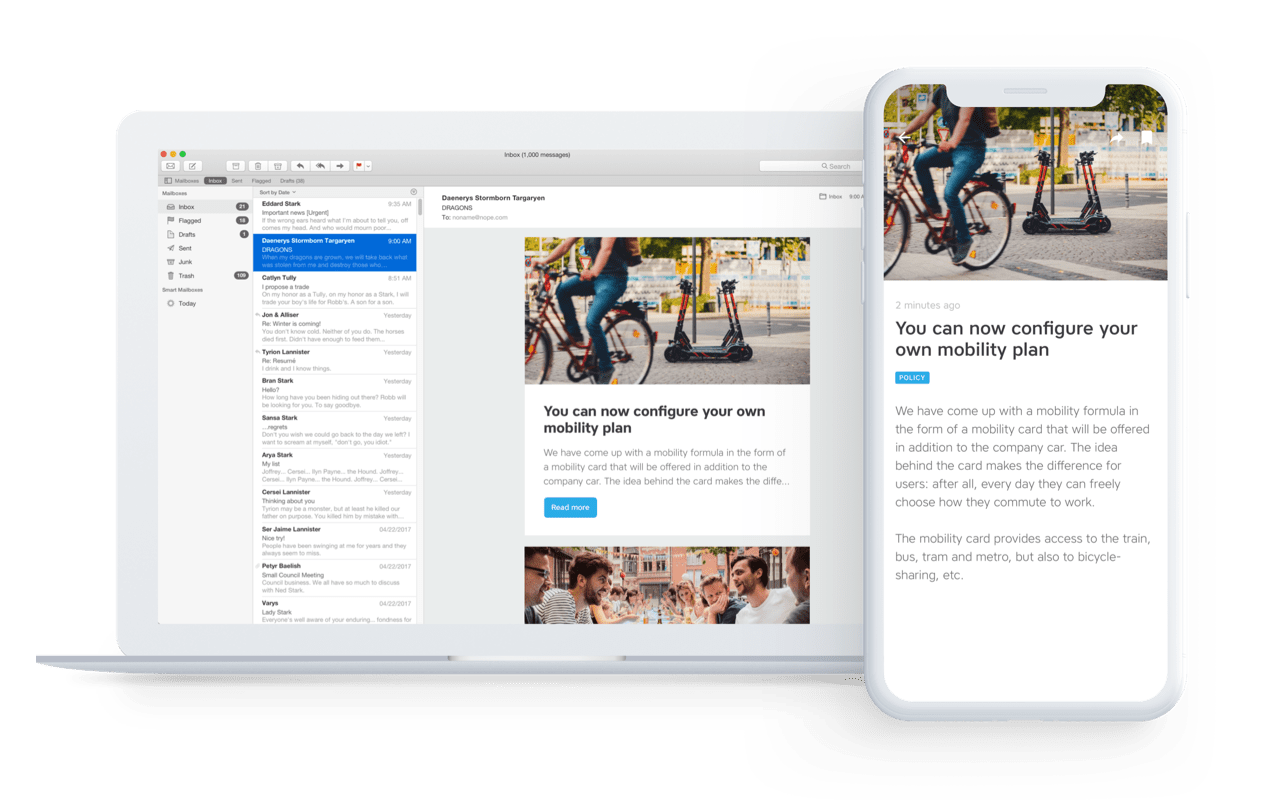 One of the main building blocks of Spencer is be able to effectively communicate with every employee in your organisation. Because of that, we position Spencer at the heart of your internal communication efforts.
Today we present you the option to start using deep links, in order to create extra traffic towards your Spencer platform and to use more entry-points towards Spencer. That will make it possible to have the perfect balance between push and pull communication with your employees.
The deep link is accessible very easy in our back-office and will open Spencer on every device at every place. When you are using a weekly or monthly digest email as an additional channel, you can pull your readers straight to Spencer now to continue reading.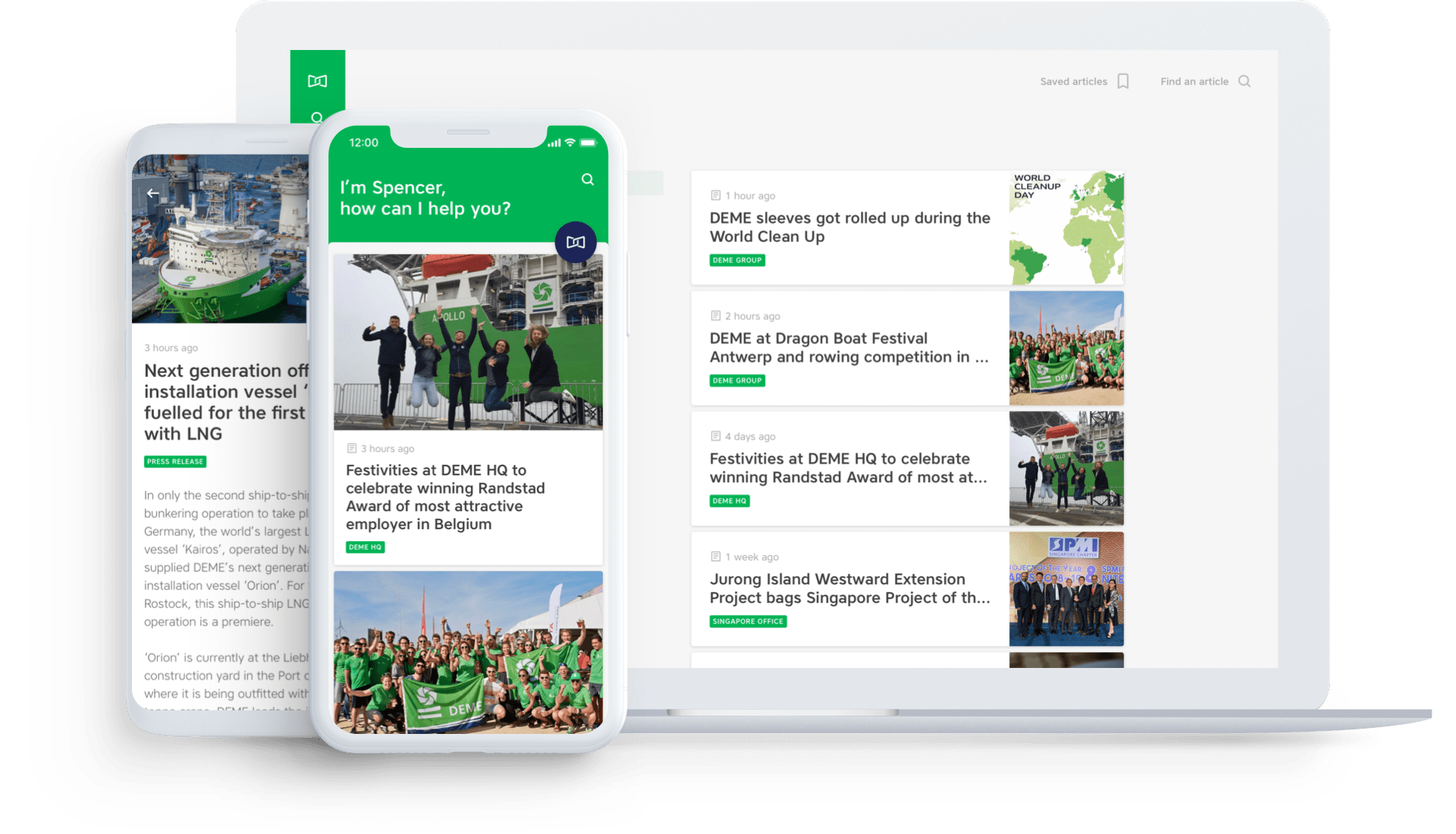 Discover how DEME brings the many off-site workers – on wharves and at sea – closer to those working at HQ and learn how DEME gets 35 times more engagement on their company news.
As of today, it is possible to report sickness via Spencer. Our clear objective is to allow a user to alert his manager and team hassle-free and inform them that he will be absent for one or multiple days.
Spencer tries to keep the process as lightweight as possible, making the process ultra-easy and seamless. Nobody likes to be sick, so allow your employees to focus on fast recovery and let them fly through the administrative part.
Interested to unlock 'Illness Reporting'? Get in touch!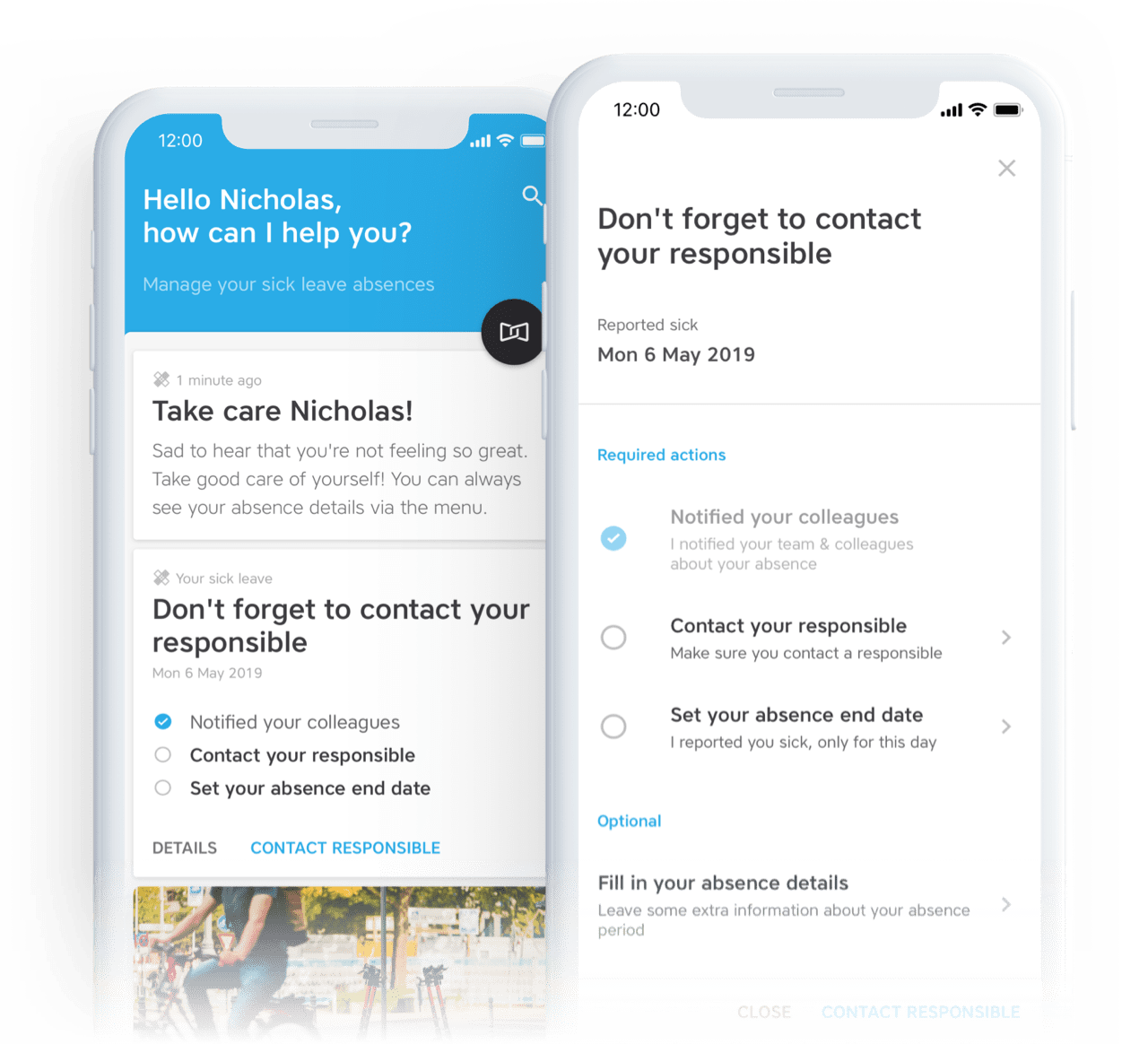 Provide the right details
Spencer will assist your employees in getting through the administrative process as quickly as possible. Once their team has been notified, Spencer will help by visualising which other information is required and/or actions that need to be taken,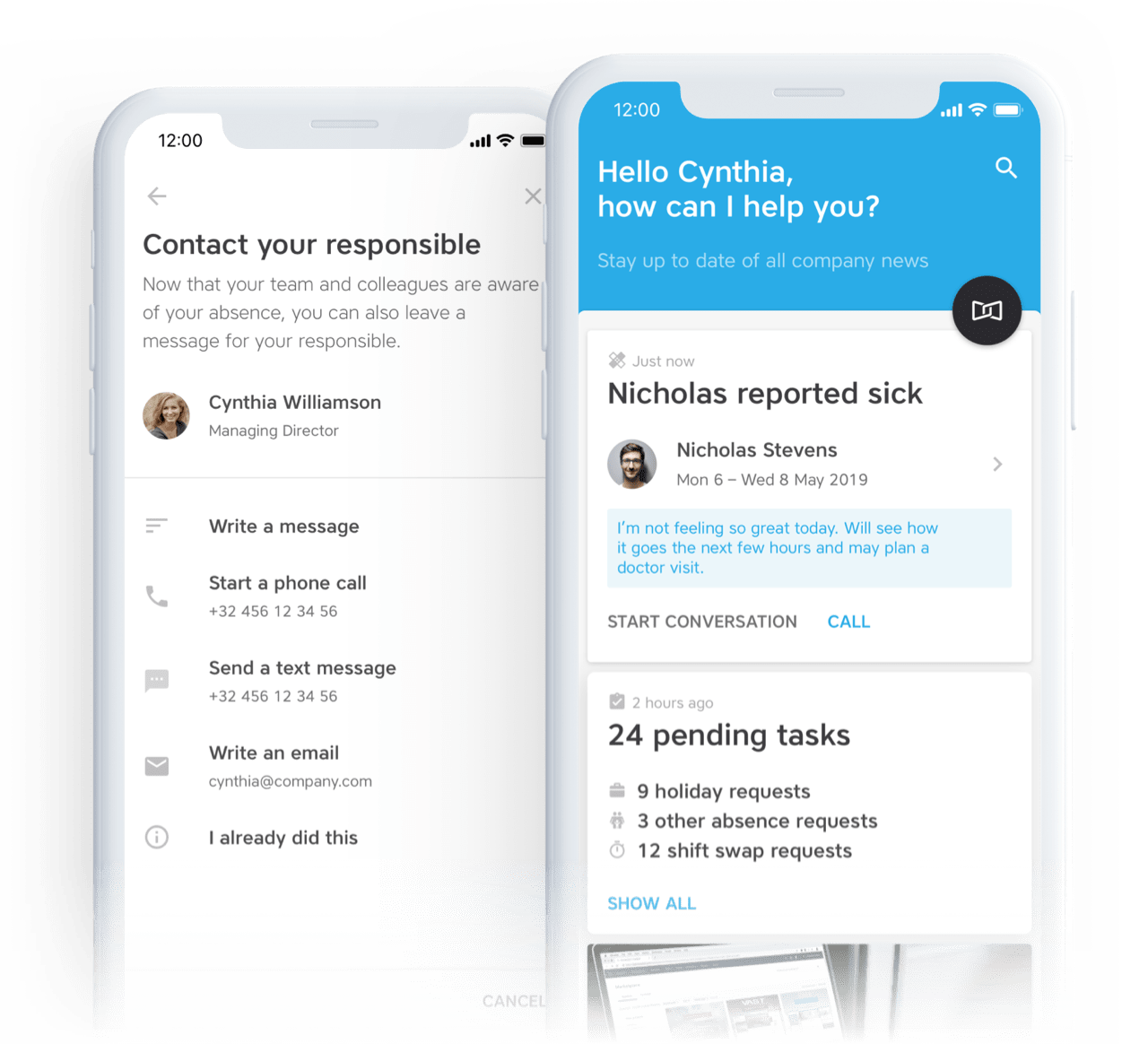 Your employees can now alert their manager in the way that is part of the company process and they can keep track of when they actually completed this action for future reference.
When the 'My Team' feature is enabled, Spencer will take the liberty to inform the team of the absence, so the sick employee does not have to do this.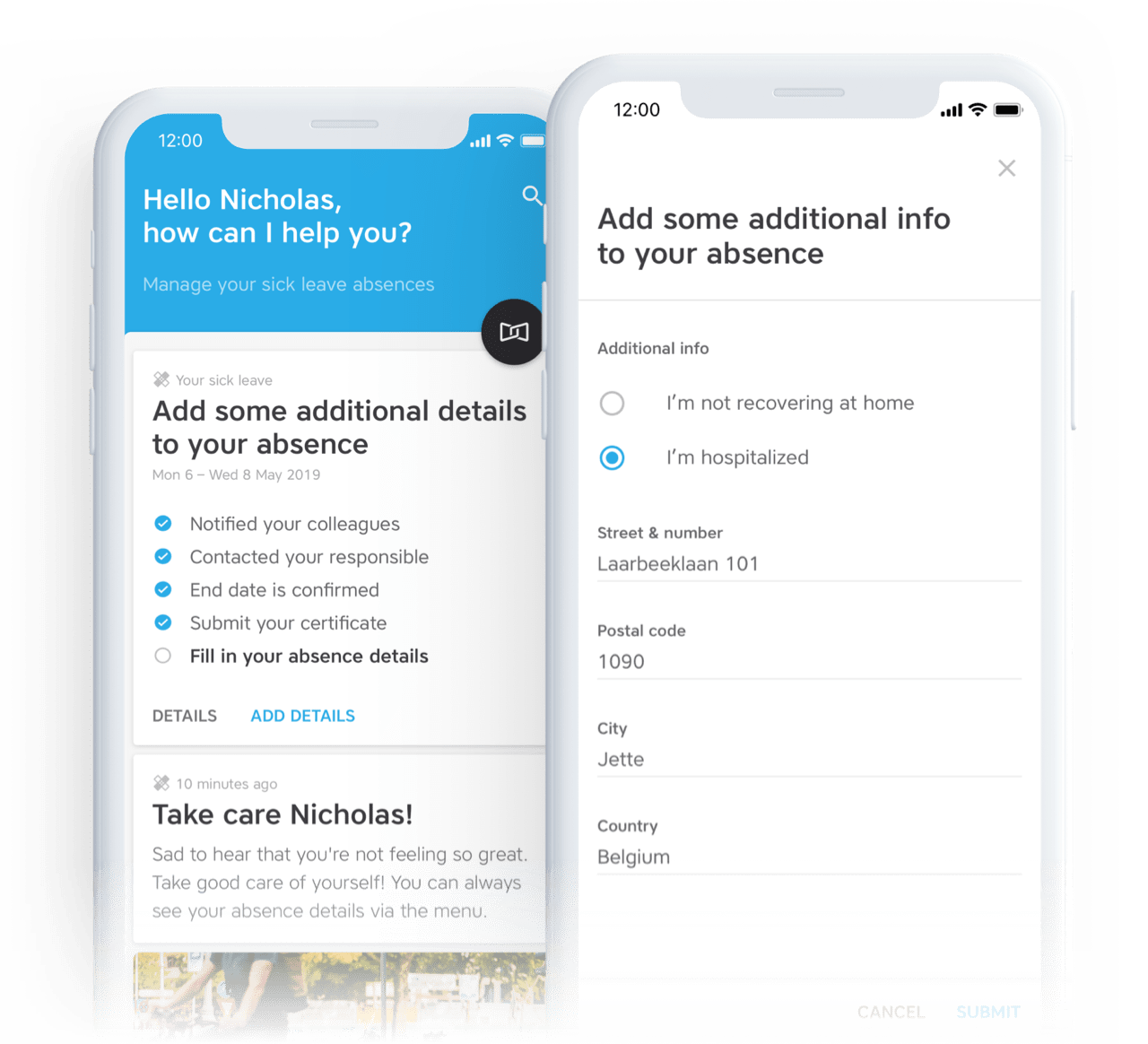 Not recovering at home or being hospitalized?
The employee can give management the right information on where they will be recovering, and if they are being hospitalised or not.
Support for submitting a doctor's note as part of the illness report.
Various improvements on the 'My Meetings' module
Increased push notification monitoring
Attentia error handling
Desktop sync manager improvements
Decrease the build process on mobile clients for faster delivery