🚀 Quickly capture feedback from your employees via Surveys
Have a quick question to ask or a somewhat more extensive survey? As from now you can create your own surveys in the Spencer back-office, and publish them via the application, for example as a survey associated to a news article.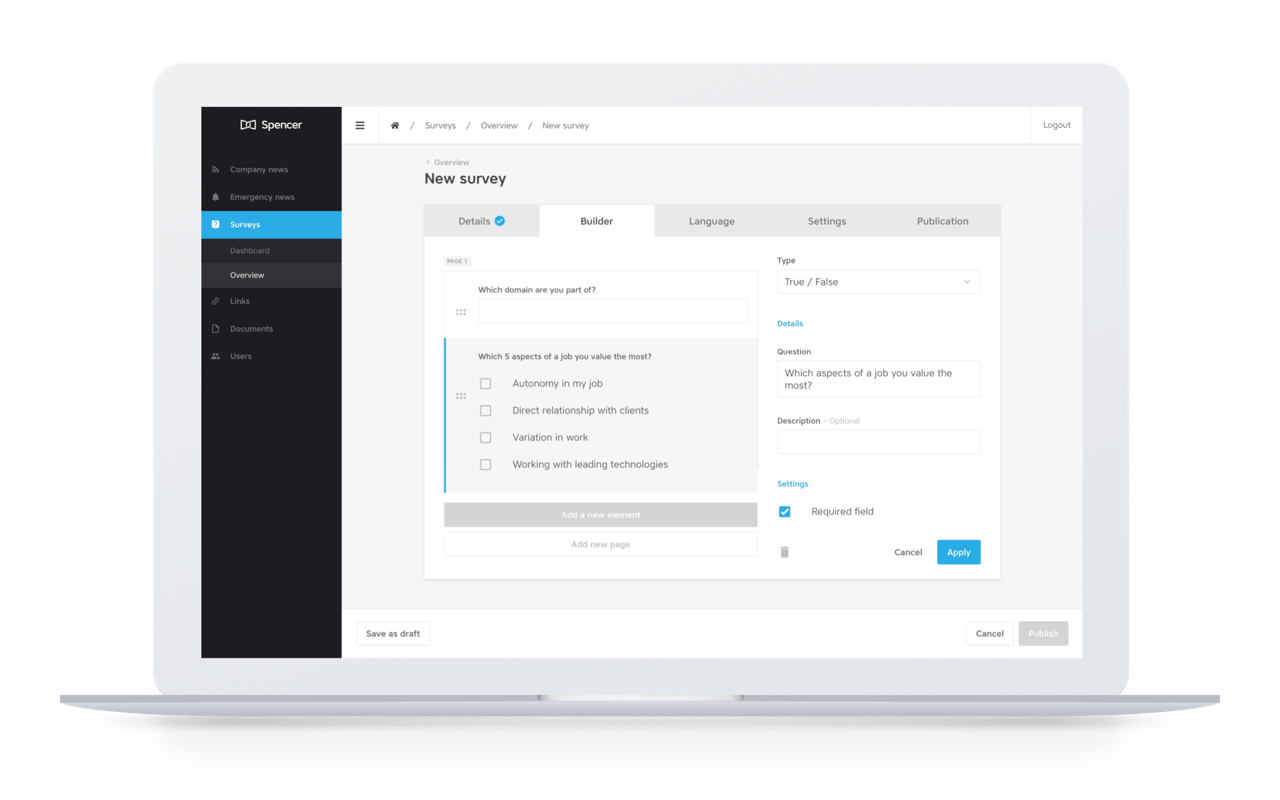 Create a survey with our form builder
Via our form builder in the back-office you drag and drop the respective field-types you need to create and deliver a survey to the right audience.
Our form builder not only lets you create multiple pages to maintain scannability and readability of the survey, but also allows you to easily translate the entire survey in every possible language enabled in the back-office.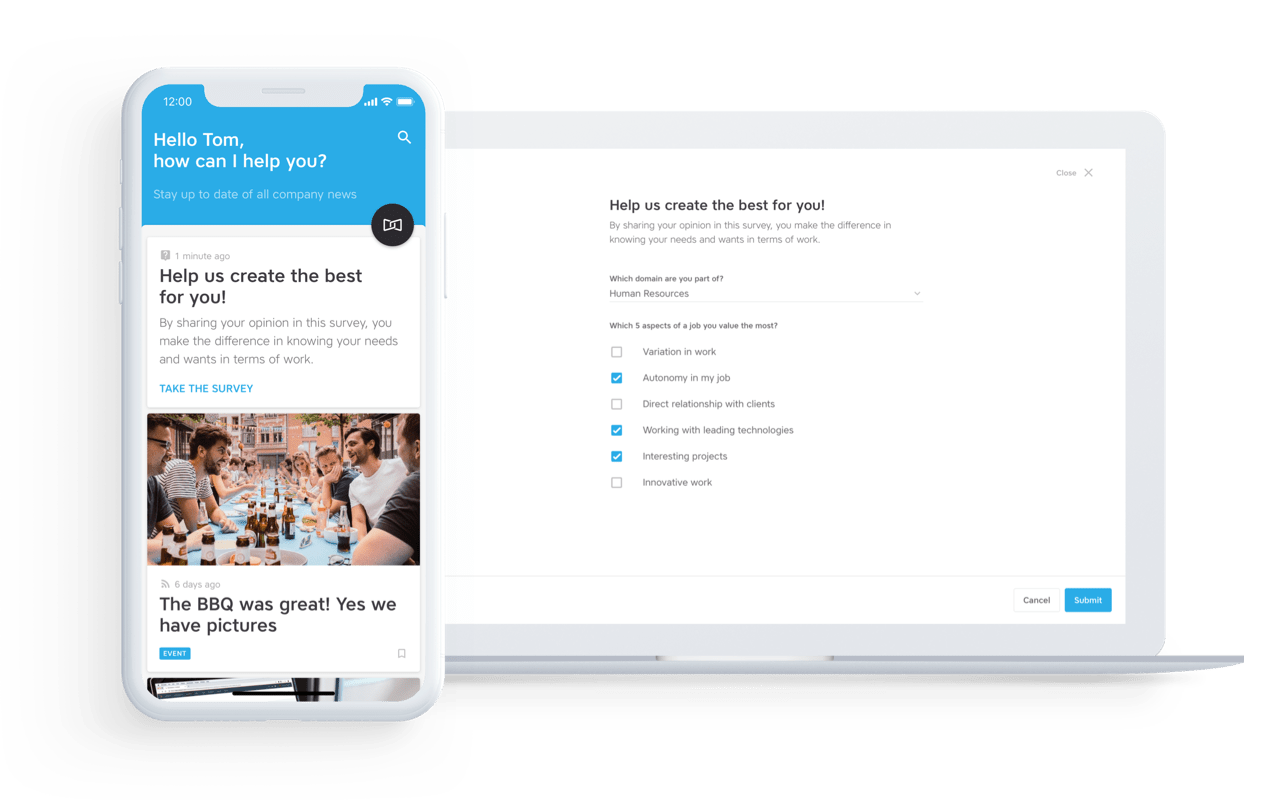 Surveys are optimised for mobile, easy to scan and easy to respond to. For a user there are various ways of completing a survey. It can be part of the Spencer feed as a card, or it can be linked to a news item or a task.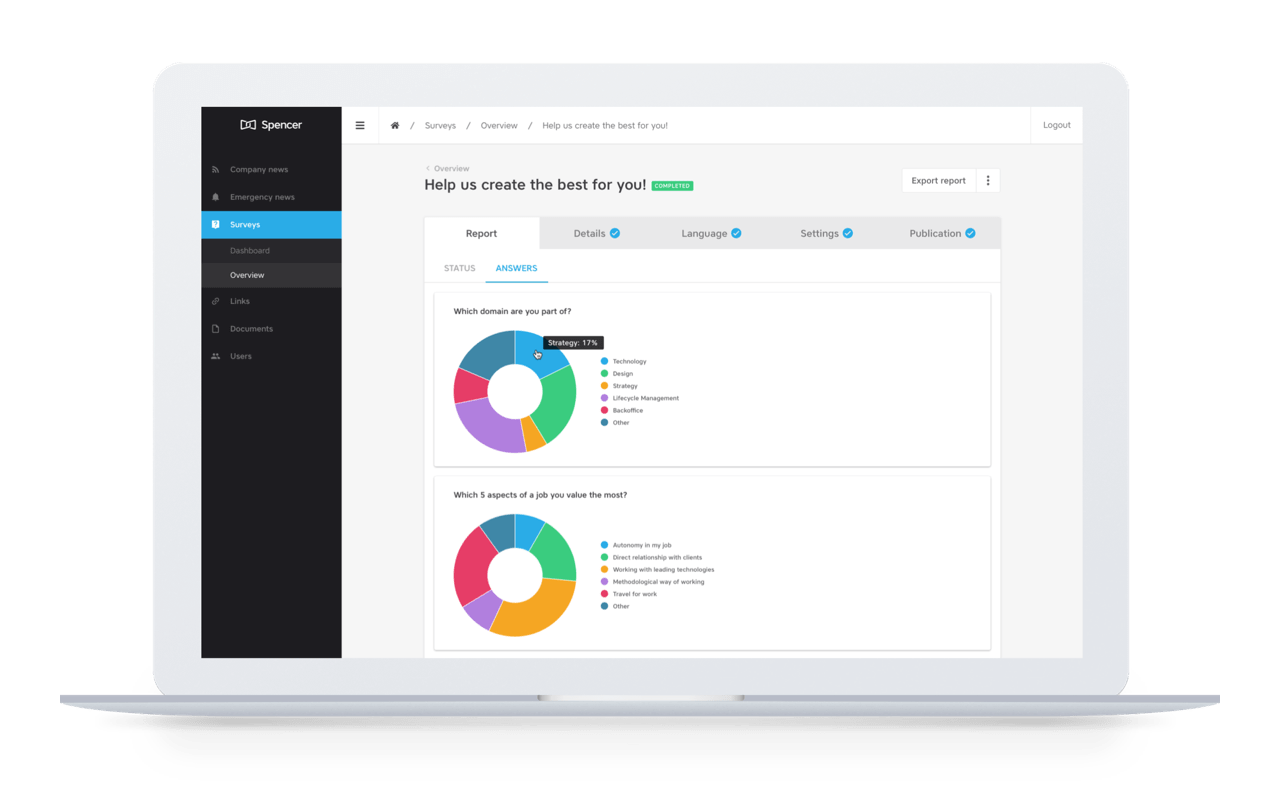 Consult the results of the survey
When you say surveys, you say results – we get that. We offer both basic reporting in our back-office to see the interactions, and the possibility to do a deep dive in the survey via one of your existing tools (exporting the survey through our back-office).
📝 Let everyone create and interact with the Tasks module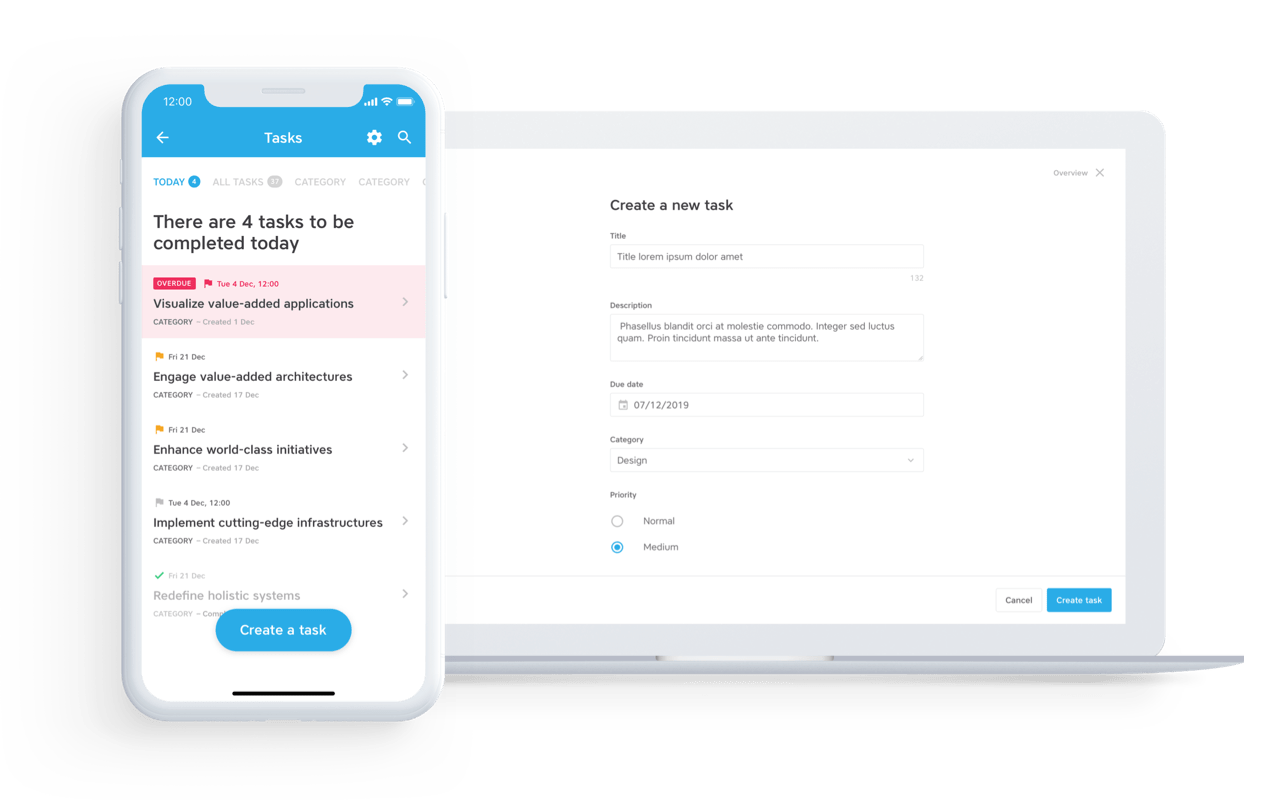 When we initially launched the Tasks module, we mainly focused on retail. We enable those who are working in the back-office, that need to have a direct link with the people inside the stores.
Today we are introducing the option to create tasks within the same store and assign them to the correct category, with the main ambition to empower all of you to create and distribute tasks within your own team.
🏎 A faster overall (news) experience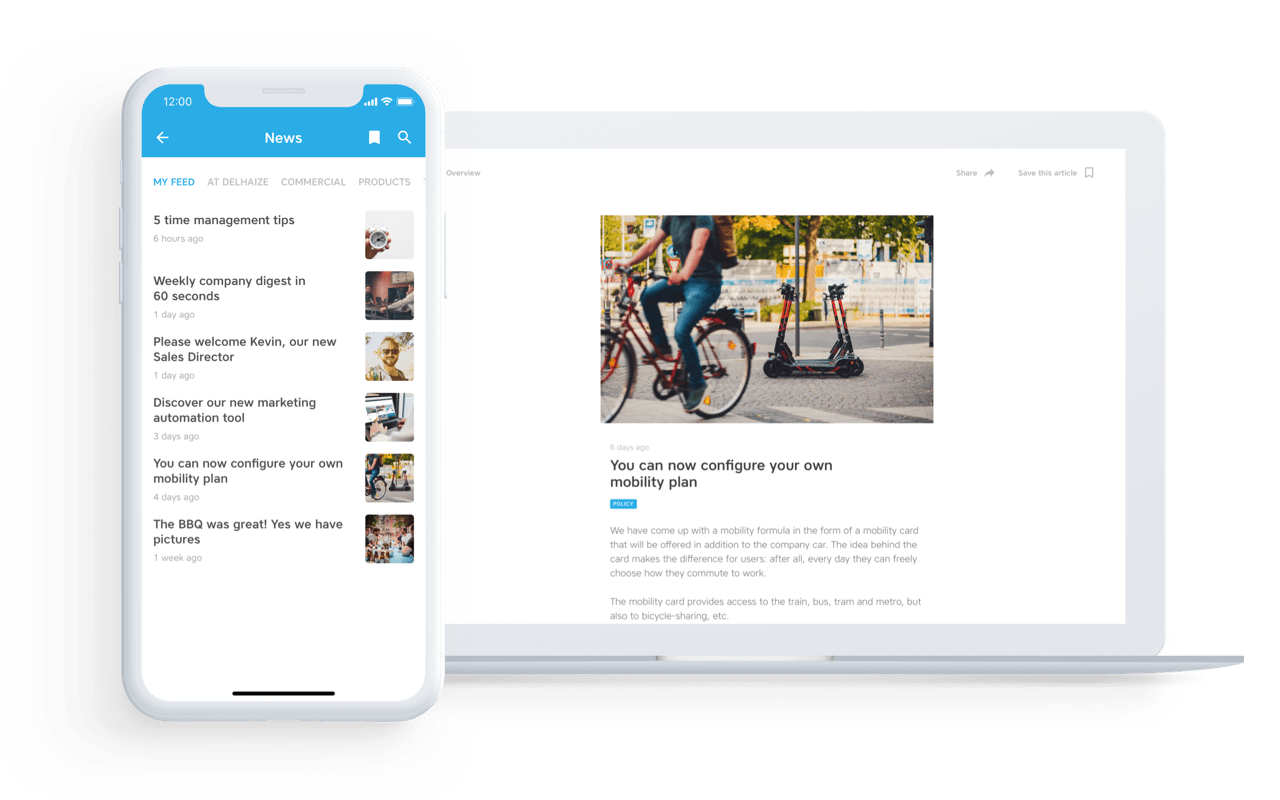 We work hard to make sure we are delivering the best possible user experience to all of our end-users. In this release we invested time and effort to consolidate the learnings from our development of the desktop application and the freedom to start from a clean slate.
So as of September this should also result in a more slick and faster news experience.
To gain as much as possible from these changes, it is currently no longer possible to like or comment on articles via Spencer.
💡 Bug fixes and improvements
Various small fixes on the My Meetings module
Improved filtering options on our back-office
Increased visibility on who completed a task
Stabilisation of the Tasks module, more specifically the creation of tasks
It is now also possible to search for both open and completed tasks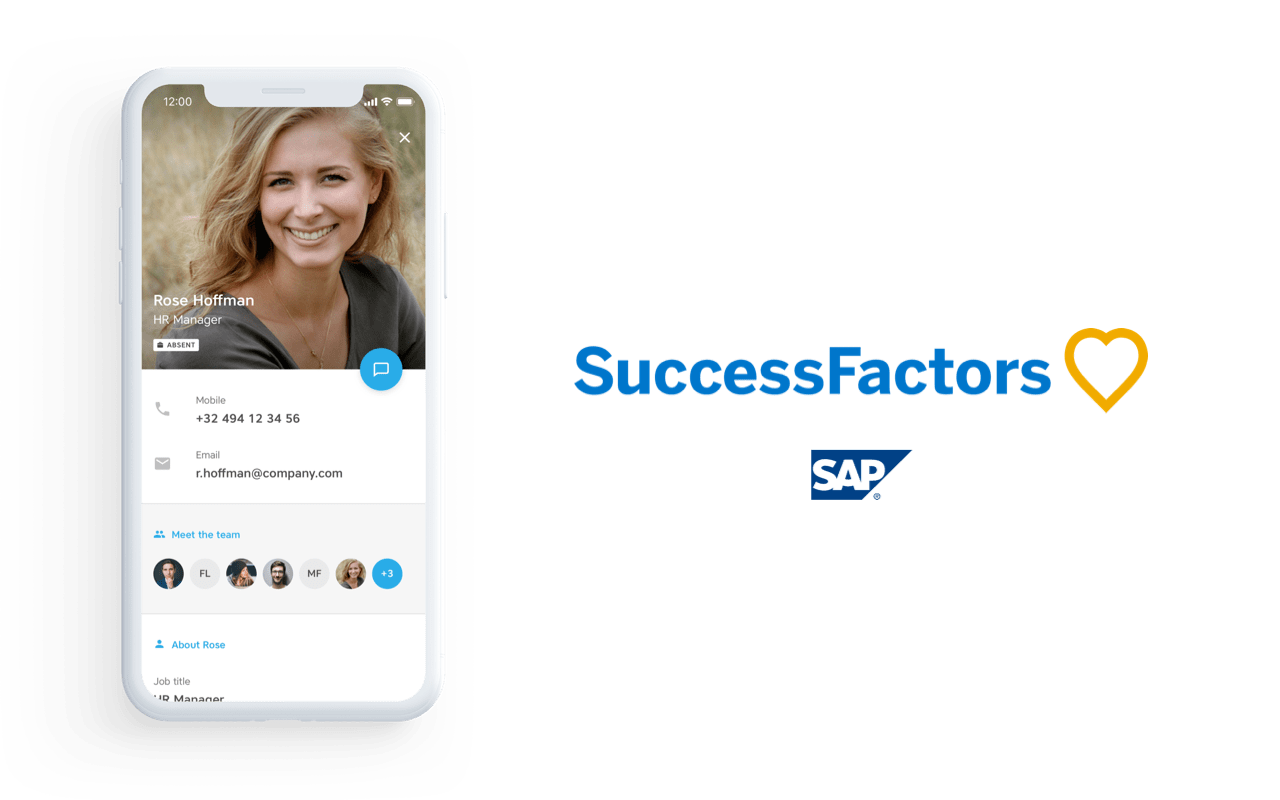 Welcome SAP SuccessFactors to our long list of connectors. As of today, Spencer is able to sync users from your SuccessFactors environment into Spencer for a quick and effective user on-boarding.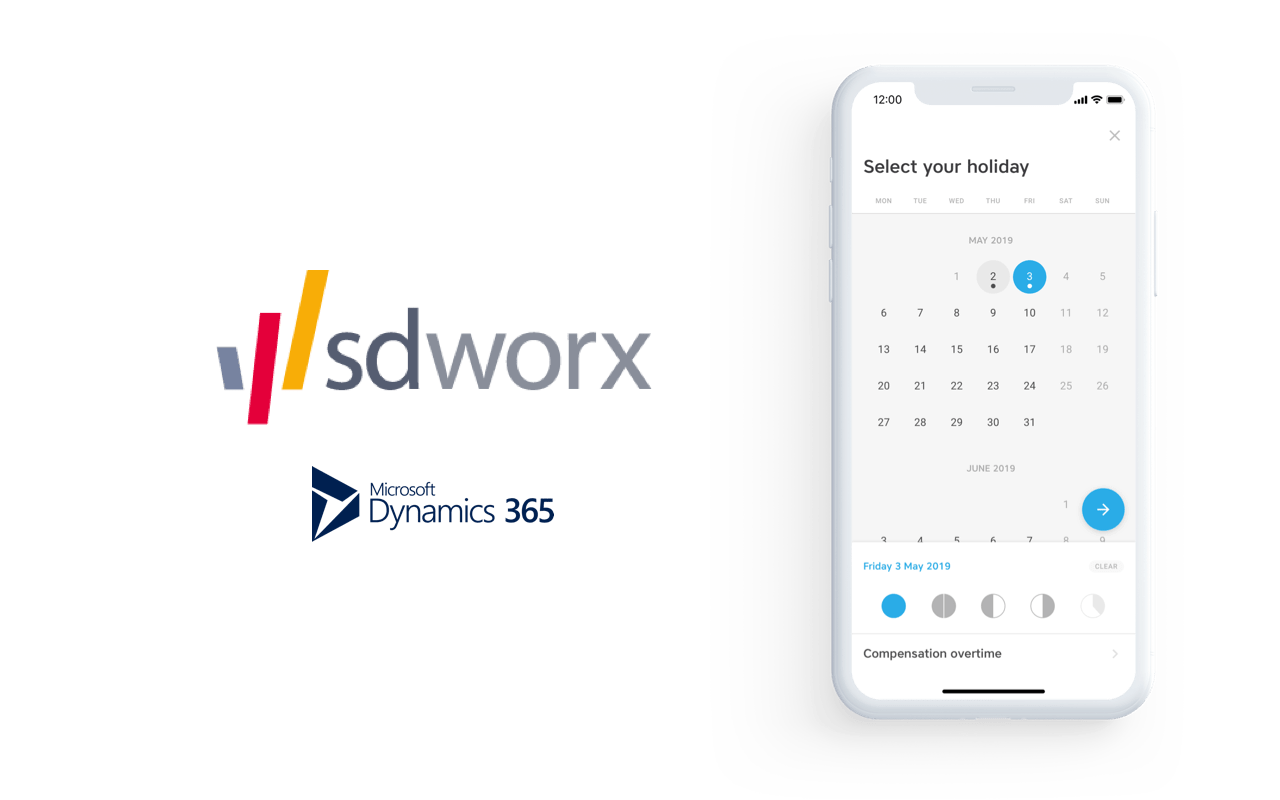 Via Spencer you can easily request a holiday, home working or other absences from your mobile device. No need to leave your couch, or grab your company computer and connect via a VPN. We've embedded the same ease of use for your manager to approve your request, so you'll be on the plane in no time.
As of our September release, it is possible to use Xtend as system of record to facilitate this process.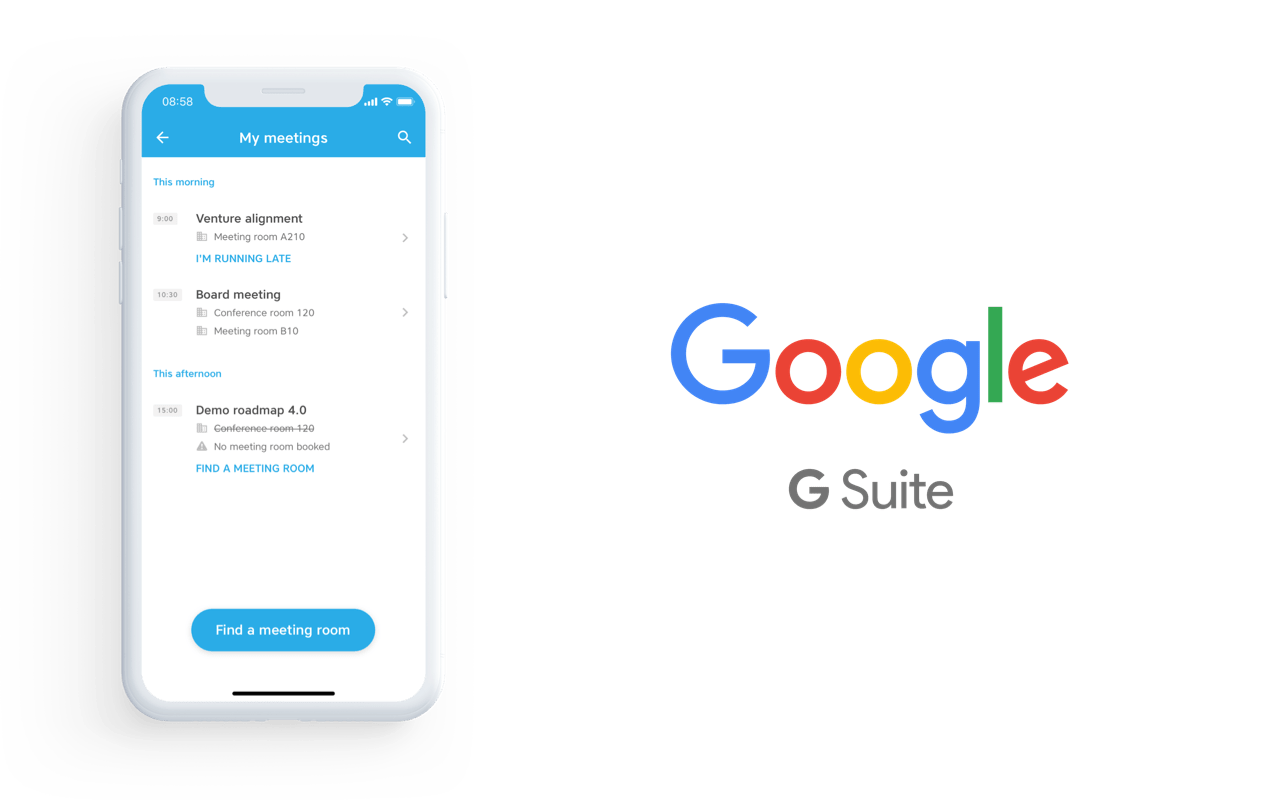 If your organisation is fully embedded on the Google Suite, we have good news for you. Spencer is now able to properly support both user sync and meetings coming from G Suite.