Easily build & create visual articles
Since news & communication is one of the corner stones of Spencer, we wanted to make sure that creating articles is a piece of cake. That's why we've been working on a more visual content creator for news articles in the back office 🙌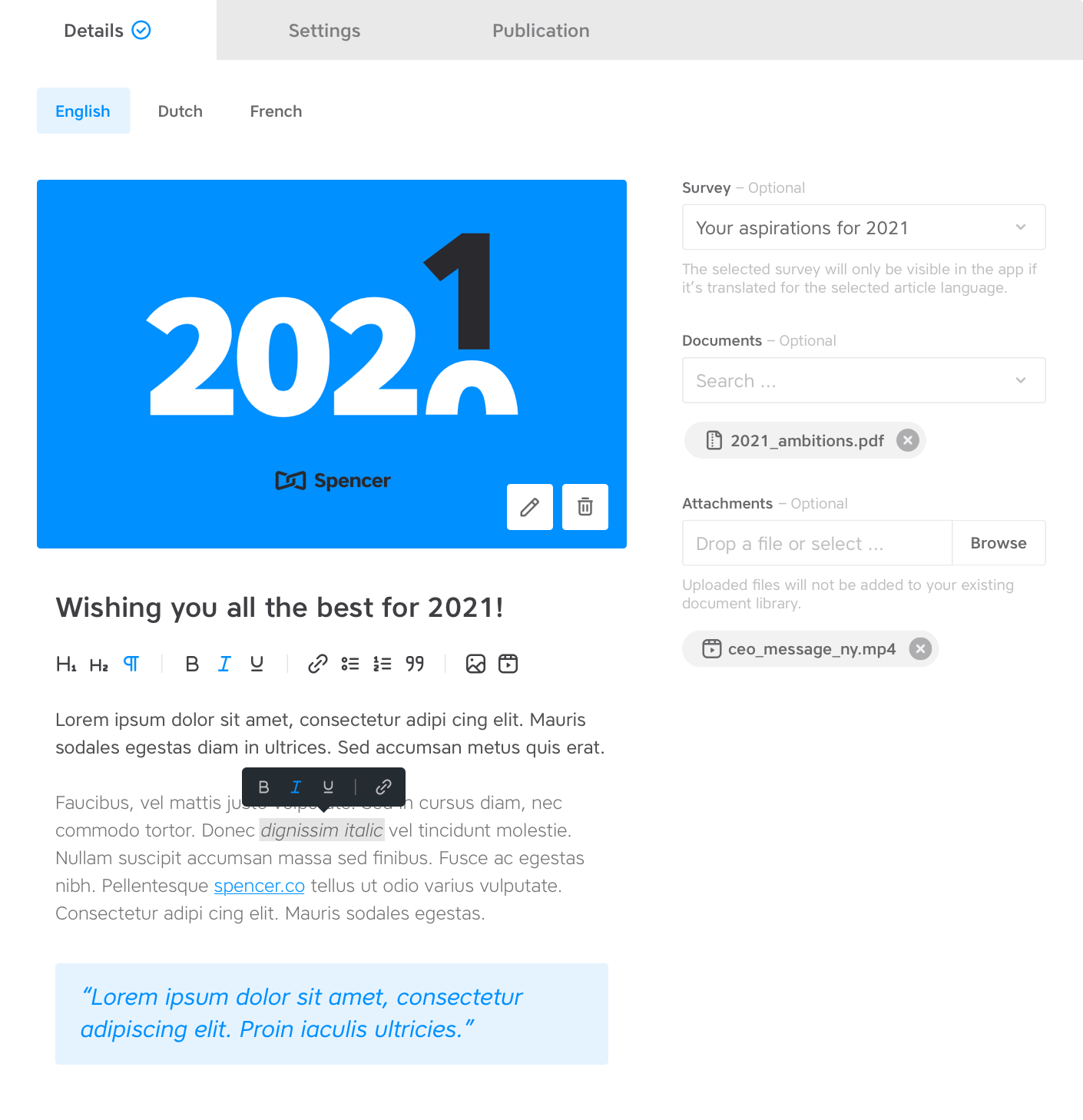 The new content creator gives you a couple of advantages. In the first place it will give you a more realistic preview of how your content will look like in the application, making it easier for you to create the right content from the first time.
Another big advantage are the markdown-shortcuts we offer. Easily use shortcuts and signs to apply the correct styling to your content while writing. You can find a full list below.
As you might have noticed, we've also added quotes as a new content type for your articles. And we will continue to let this builder grow in the future, to make it more easy for you to create visually attractive content, for example audio files and video headers.
New builder markdown options
While typing:
** or __ on either side of your text followed by space to bold
* or _ on either side of your text followed by space to italicize
At the beginning of any new block or existing block:
# followed by space to create an H1 heading
## followed by space to create an H2 sub-heading
* , - or + followed by space to create a bulleted list
1. or 1) followed by space to create a numbered list
> followed by space to create a block quote
Measuring article interactions
We've added a new metric to our set of news article measurement. Next to the reach of your audience and the reactions given to a certain article, you can now see how many times people interacted with the content of it.
You can see how many times a link in your article has been clicked and how many times a document or survey has been opened.

NOT-operator to exclude users from your lists
It sometimes happens that you want to send out a message to everyone in your organization, except to a certain group of people. Instead of having to create different or multiple user lists, you can now easily exclude certain dimensions from your dynamic lists via a NOT-operator and maybe combine the lists you use now.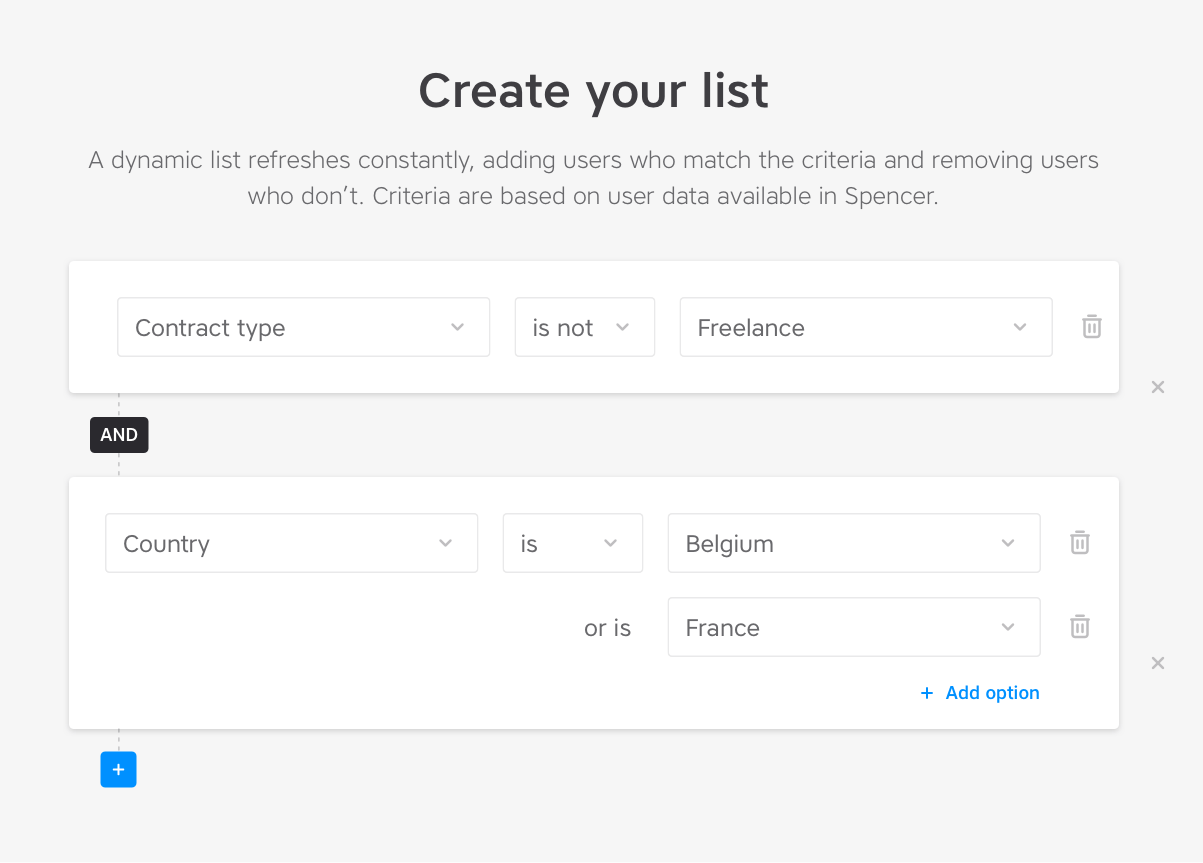 You can now select a start and end date when exporting news measurements.

On mobile it is now possible to select and copy the content of a news article or task.

Selecting an audience when creating a news article is now a required field, preventing you from publishing an article to everyone by accident.

Search and filter results are now saved in the back office overview tables of News and Tasks when returning from a detail page.

On desktop we now keep your feed's scroll position the same when returning from a detail page.

It is now possible to turn on/off push notifications from company messaging groups.

The Spencer FAQ page is now available in all different app languages

General stability & performance improvements.