Employee experience? That's exactly what has been cranking up everyone's engagement at Delhaize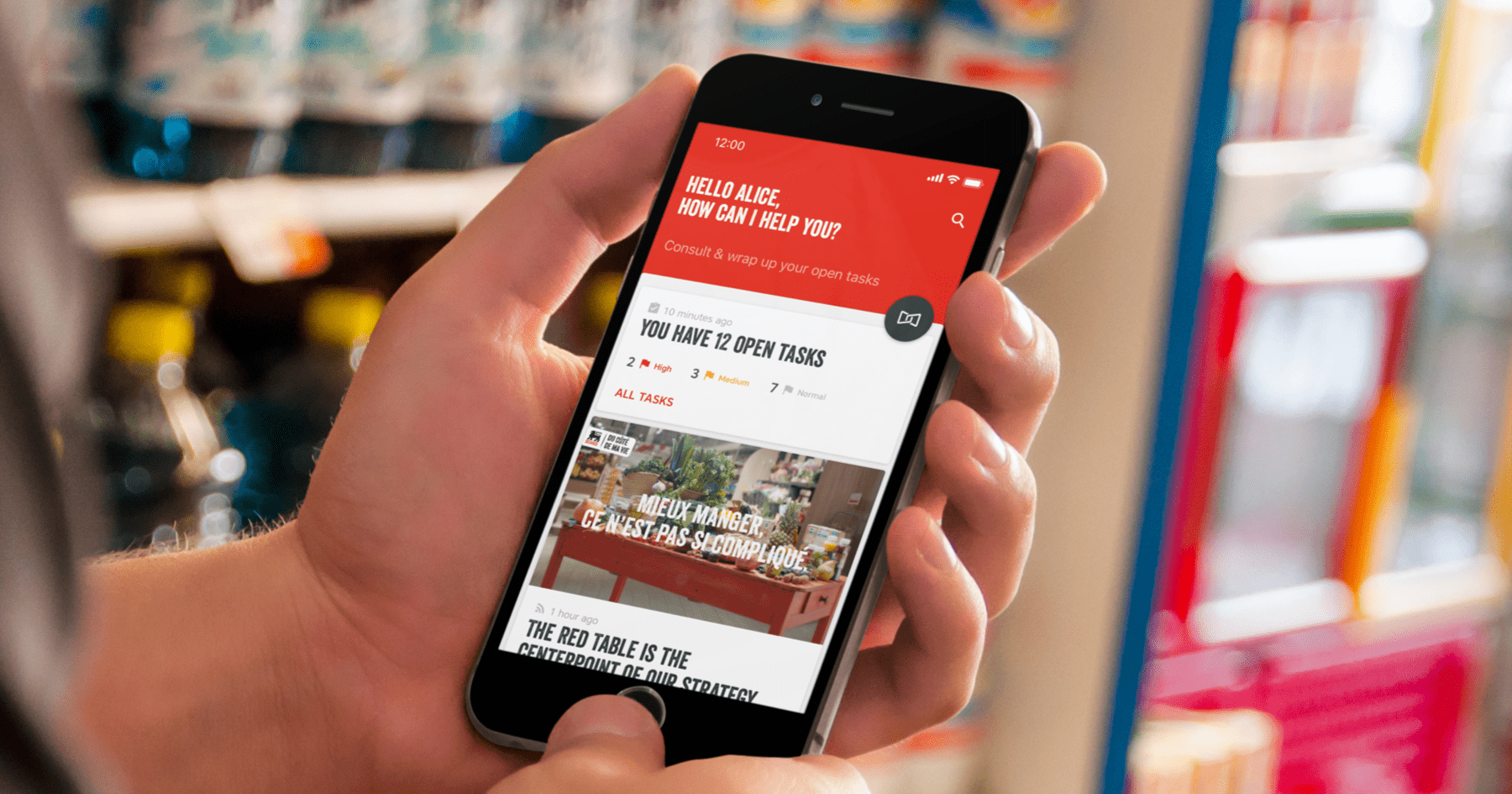 Bringing company-wide communication and collaboration to a decentralized and diverse organization
A diverse organization. What does that actually mean? Delhaize has people working at the office. But also in all of their retail stores. And people who are on the road all day.
Everyone knows good communication makes for a far better collaboration. But how do you make sure everyone engages with your company's communication? Especially when your organization is both very diverse and decentralized? That was Delhaize's biggest challenge. Not anymore. Not today.
If you want a better employee experience, this is the golden rule: first ask your employees about it.
If your company wants to discover more about its co-workers needs and desires, it simply has to question them first about it. That is precisely what Delhaize did. These are the results of the exercise.
Employees wished it was easier to check and manage their shifts and vacation time, find expertise, or know when certain coworkers would be present.
Employees wanted more clarity on their daily tasks: what do they have to do today, and what is the deadline?
Workers wanted to be more informed of the reasoning and context behind certain assignments, decisions or upcoming campaigns and novelties.
Enter Spencer: the employee experience app every single colleague likes to have in the pocket.
The purpose is crystal clear: driving organization-wide engagement and operational excellence. And then there is this other question: how do you do that?
This is the answer. You make an easy-to-use app that works on every possible platform available for everyone. One that answers your employees' specific needs.
That means two things. First, everyone is included. Even your co-workers who don't have a company e-mail address. And secondly, there is no learning curve because Spencer works exactly like every single one of us has gown used to.
Internal communication that works like Facebook. Or WhatsApp.
'Employee experience' might sound like a difficult word. But Spencer's ease of use isn't. It is actually extremely simple.
And that is not us saying so. We invited people working for Delhaize to complete a set of tasks in Spencer, an app they had never used before. People with different roles, different demographics and speaking different languages. Without any guidance or training.
Every single one of them understood the structure and usage of the product within 50 seconds. After 3 missions, everyone successfully completed a complex, multi-step assignment.
This is what they said:
• 95% indicated that Spencer is a value-added service to receive from their employer.
• 96% indicated that Spencer will make their day-to-day job easier.
• 95% said that they would install Spencer on their personal device.
"This solution streamlines our operations, drives employee adoption and empowers all internal and external stakeholders to become more connected. The simplicity and convenience of it all is a key factor in our choice for Spencer."
Dieter De Waegeneer – EVP Operations at Delhaize
Access to a better employee experience for everyone at Delhaize
Like many companies, Delhaize has office workers. Or workers who have a company smartphone or tablet. From day one, they've started with Spencer using their existing credentials (Single Sign-on).
For temporary workers and workers without a company email address, we built an invitation-based workflow.
That made it easy for everyone at Delhaize to enjoy Spencer and join the community.
Delhaize determines permissions and the functionalities their co-workers get access to. That way, data governance and security is firmly under control. And at the same time, nobody gets burdened with irrelevant options.