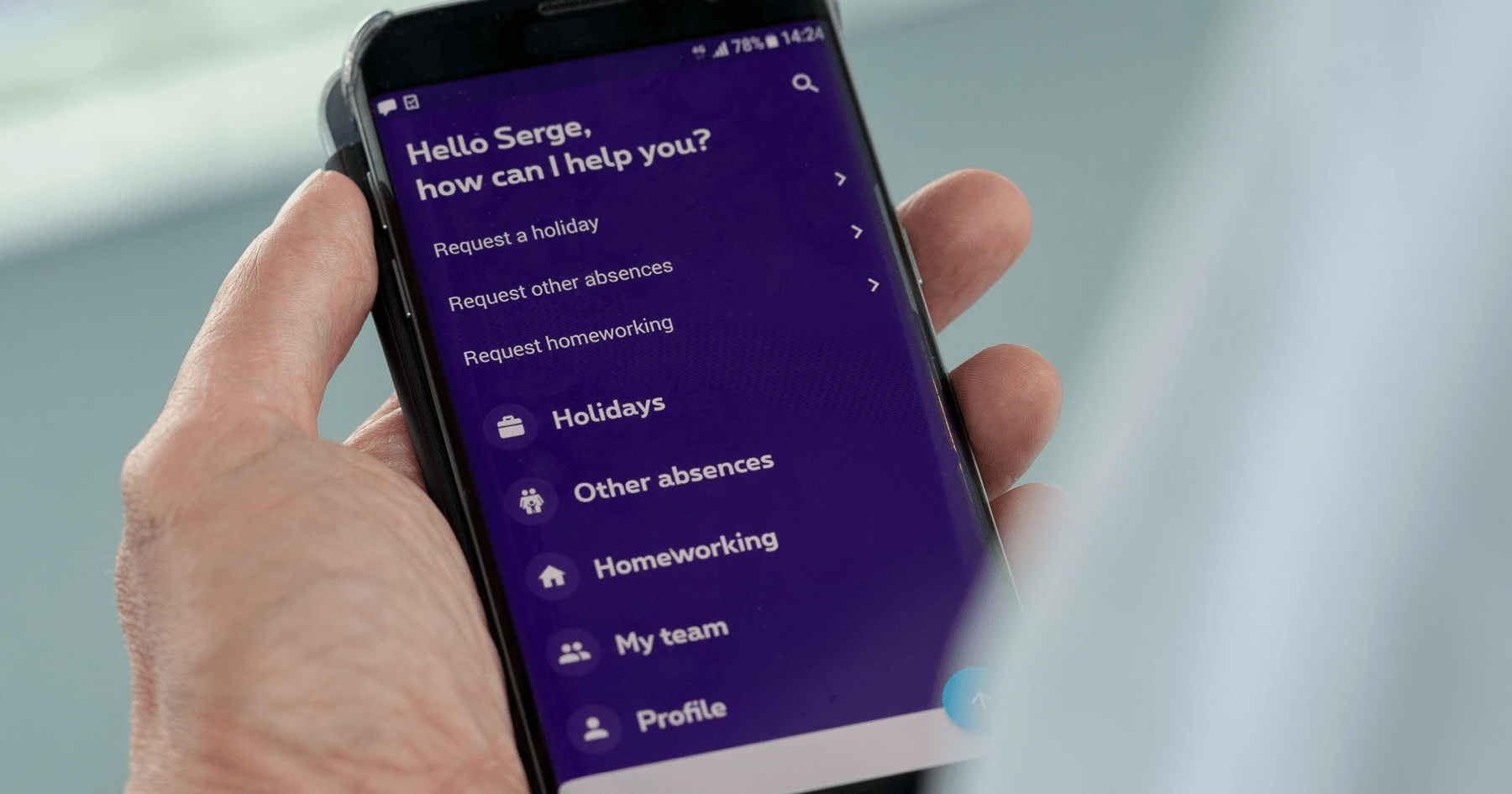 What exactly do people hear when you throw two words like 'digital transformation' at them?
Proximus has a diverse workforce. It had the idea to empower its employees to solve things themselves in an instance. As opposed to having to rely on and wait for other people to get those same things done. We are talking about asking for a day off or planning your holiday.
But we wanted to make sure that we had a good understanding of what Proximus' employees thought digital transformation should be. So we asked them during workshops. And we incited them to try out prototypes, participate in user-testing sessions and give us their feedback.
That was the birth of what we call an absence journey. One that could very well be integrated with the existing Human Resource Management solution.
Making the lives of Proximus employees more enjoyable. Step by step.
The good thing about software is that it never gets irritated or looses its temper. So, it is a far better option to have software solve the annoying stuff.
Like when you have e.g. 10 vacation days left across 3 absent types (yes, we've all come across that one). With only the existing SAP HR solution at hand, that would mean you have to make 3 separate requests. With Spencer added on top, you simply select your 10-day period in one swift move. Done.
"The true power of Spencer is that it works in tandem with the existing Human Resource Management solution."
Serge Peeters – VP HR at Proximus, 8.000 FTE
And how about this: 95% adoption rate and 30K (euros) saved. Every single week.
Who says people naturally object to digital transformation? Who says digital transformation will cost you loads of money?
At Proximus, within a matter of weeks, 95% of all employees installed Spencer on their personal smartphones. Including technicians on the road, workers sitting at a desk or otherwise and the CEO.
Compared with time spent in the previous workflow, Spencer generates significant time-savings worth 30K every week.
Impactful employee experience through digital transformation across departments? Check!
Remarkably, at Proximus, 30% of sessions in Spencer take place outside working hours. No wonder we have continuously been extending what Spencer offers. On top of the absence journey, we have been adding easy communication and collaboration. Employees now know exactly how to reach anyone they need in an instant. They know who's available in their team. And they can schedule meetings.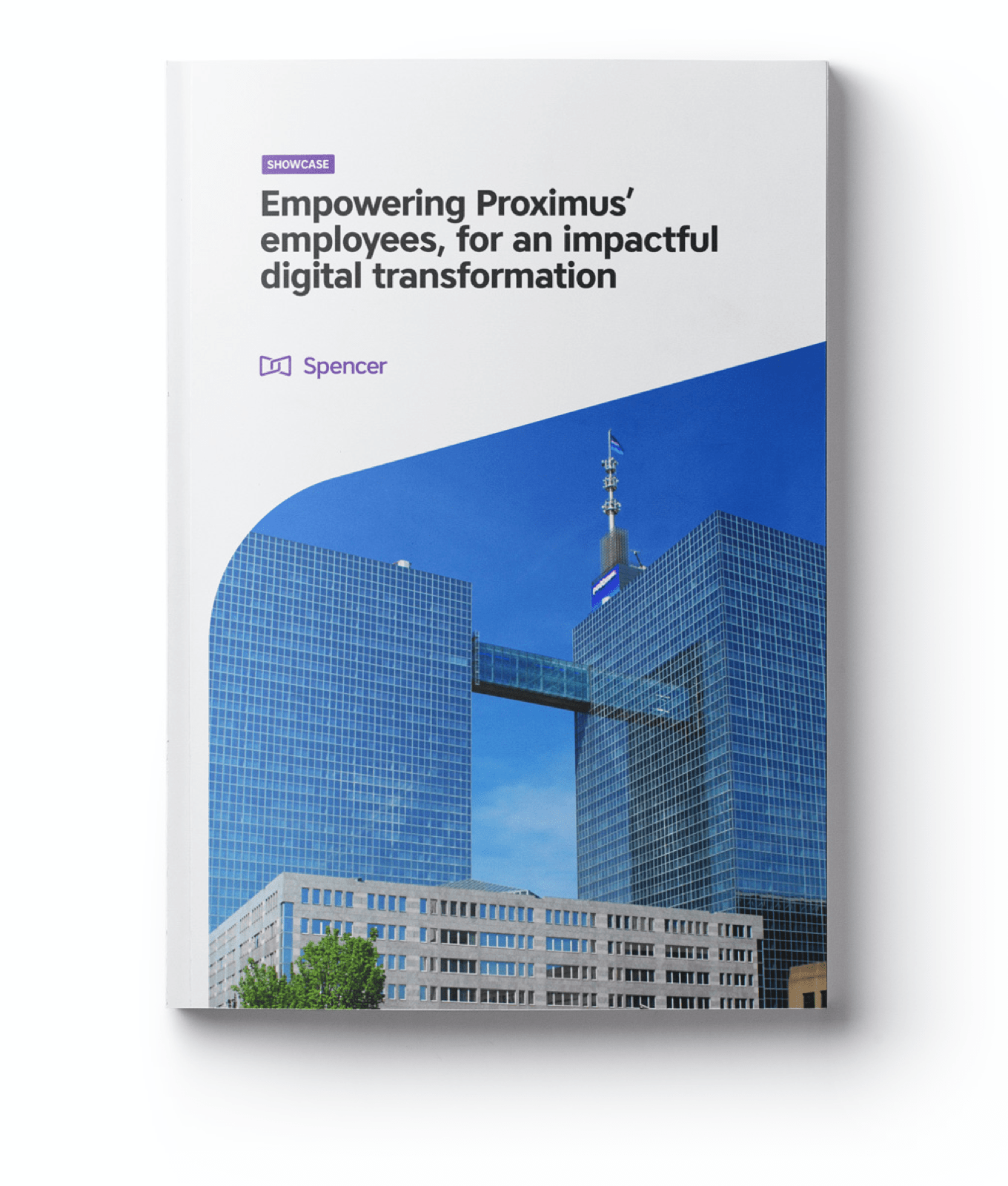 Empowering Proximus' employees, for an impactful digital transformation