A new month means a new release! We've got some nice new Spencer-features to show you. Want to know more about them or have some questions? Get in touch, we're happy to help you!
📝 Messaging is now available
Come and say hi to all your colleagues!
We are happy and proud to announce that from now on it is possible to start a conversation with your colleagues from within your favourite assistant.
We have enabled 2 types of conversations:
1. Private conversations
a. Create 1×1 conversations with everyone within the company
b. Create a new group of people within the company that are working together very often (e.g. project team)
2. Company managed conversations
a. As a company, you can determine which types of groups you want to create (e.g. sales team)
b. You can use segmentation to automate the entire process of who should be part and who shouldn't
c. Give a clear description and guidelines to make sure you get the most out of every conversation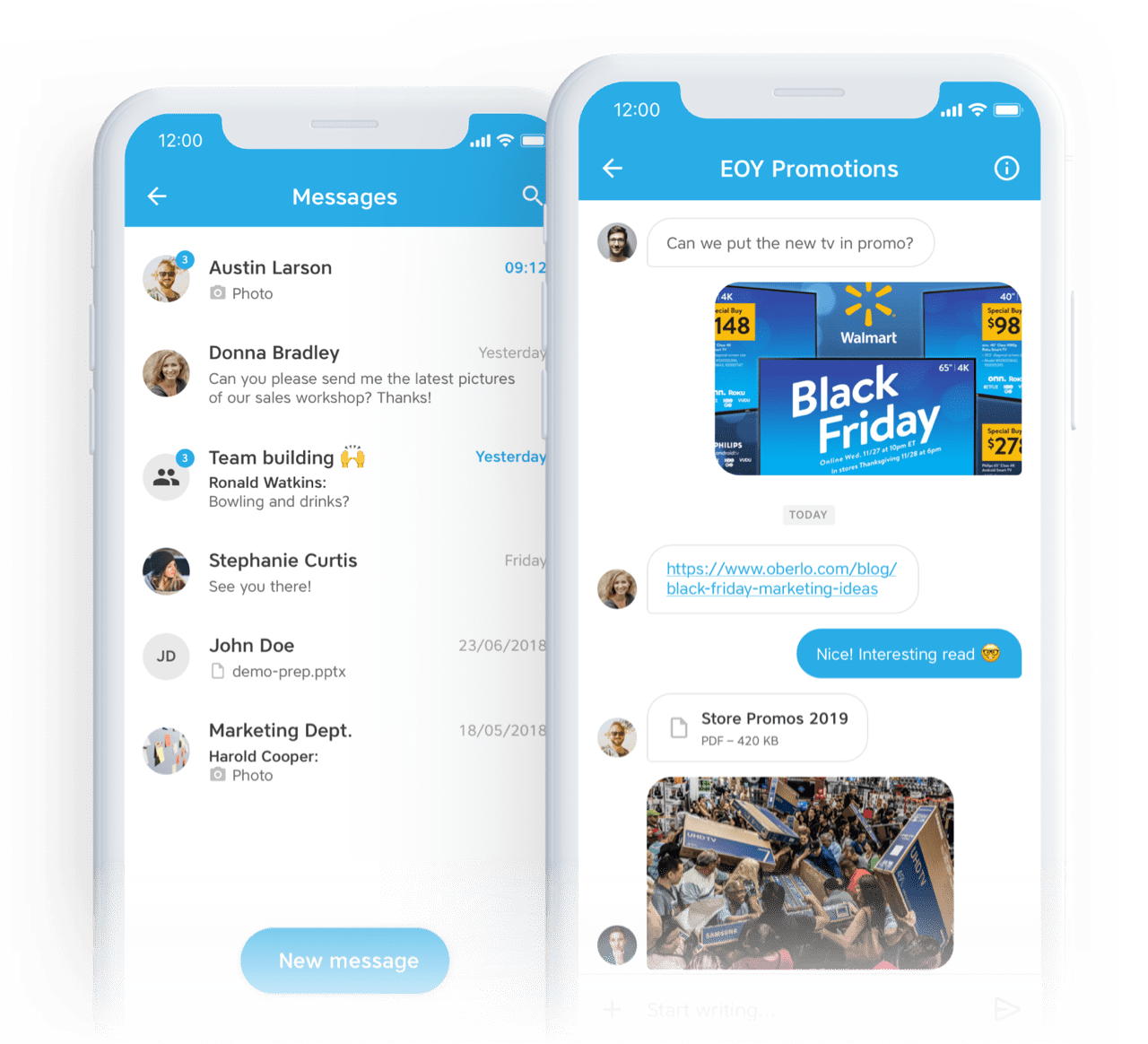 Why do we think messaging should be a part of Spencer?
1. All your employees are present in the ecosystem, so it's very convenient to get in contact with them from within Spencer. We see that Spencer is often being used to get in touch with each other.
2. People frequently tend to start private or group conversations in WhatsApp or Messenger, but private information is being shared and not all people that actually leave the company are removed from the conversation.
3. We want to enable you as a company to fully automate and stimulate the way people are sharing knowledge. The company groups are fully based on segments.
Our features keep on evolving on a monthly basis. As of today, you are able to create and automate workflow with the addition of forms.
Your employees no longer need a paper form and a whole process to get the form to the right person within the organisation. Simply determine which type of information you need and create a form in the Spencer Back Office to enable the user to start filling in these details (report an incident, register for an event, …).
We are sure we've got you covered in terms of the right type of content that you want to use 😉.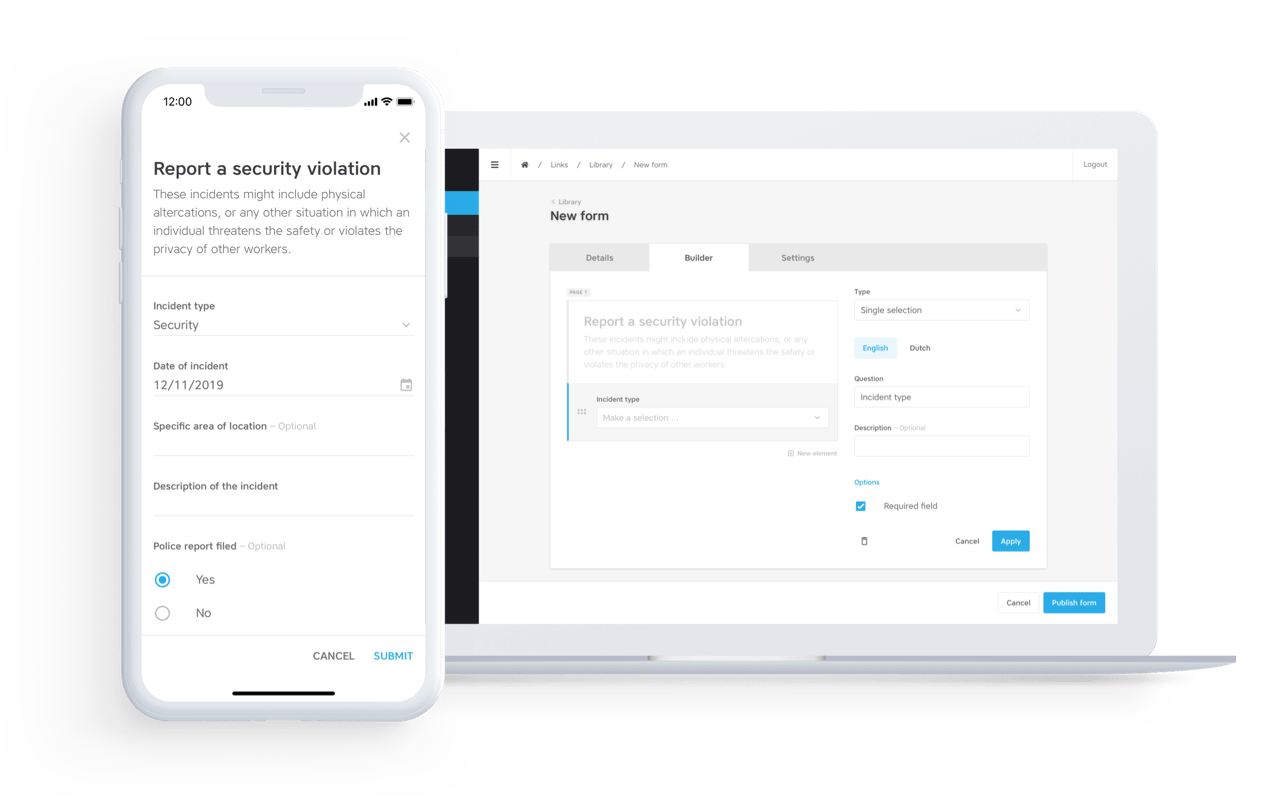 Currently this feature is created on top of Sharepoint, where you can set the automation rules and determine who needs to be alerted in which specific use case. It is possible to determine to which folder the form needs to be saved, to meet the security requirements on your end.
We've got a lot of extra platforms coming your way beginning of 2020, so stay tuned!
A good personal assistant enables you to truly discover what is relevant for you,
but equally pays attention to the items that are less relevant for you.
As a customer you now have the power to enable/disable the features that matter to the different audiences you have and use the power of our segmentation engine behind it.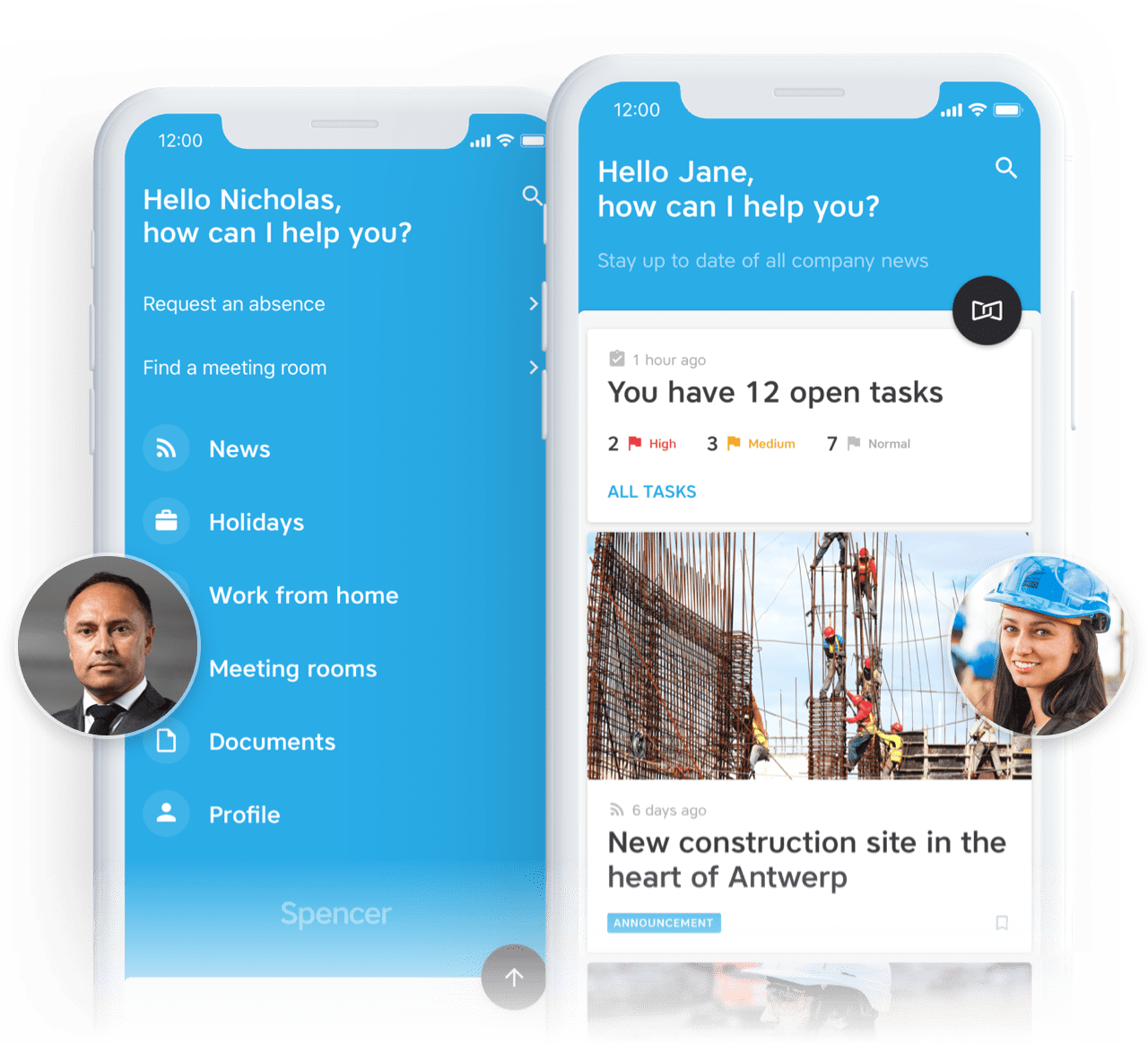 Absences performance and stability improvements
Deprecated support for Android 4.0 / Android 5.0
Unified error handling across the entire platform