Here we are again with another packed update ready for all of you, full of handy features for you to use and explore! 🚀
Thanks again for your feedback and we hope you see that feedback ripple through in our product. We will continue to make life easier while delivering an experience that helps you to create better and more attractive content.
Improved user data export
Based on all the input we've received, we have enlarged the dataset of the user export. You can now export all available fields of a user easily via the Dashboard in the back office.

An improved & stabilized news builder
With our release in January, we introduced our new rich content news creator, because we wanted to make sure that creating articles is a piece of cake. Since that release we kept working on the content creator based on all the input we received, to improve, finetune and stabilize the creation of articles.
With this release, we are happy to introduce a couple of new things. As you might notice, some of the features mentioned below may already have been available in your version of the Spencer Back Office. As of this week, these features will be available to everyone.
It is now possible to easily drag and drop an image on to the header of your article. You no longer have to search for a file on your computer. Easier to use and faster to create articles.
We will continue working on the functionality of the header to make it easier to use. For example, as some of you requested, to be able to reposition the image.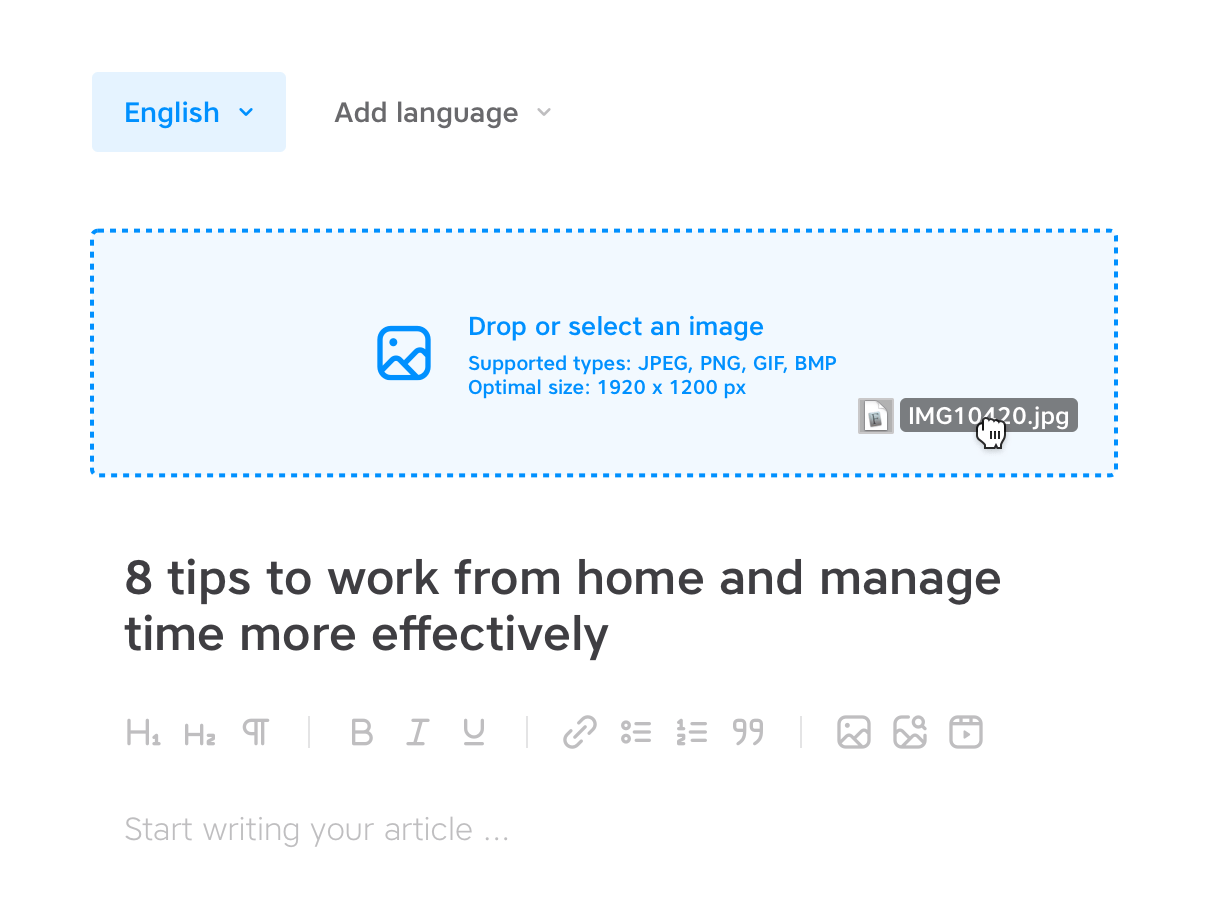 Resize images in your article

Do you want to add an image in the content of your article, but you don't want it to appear full size (eg. a logo)? You can now easily select one of three predefined sizes to scale your image — 25%, 50% or 100% of the content width.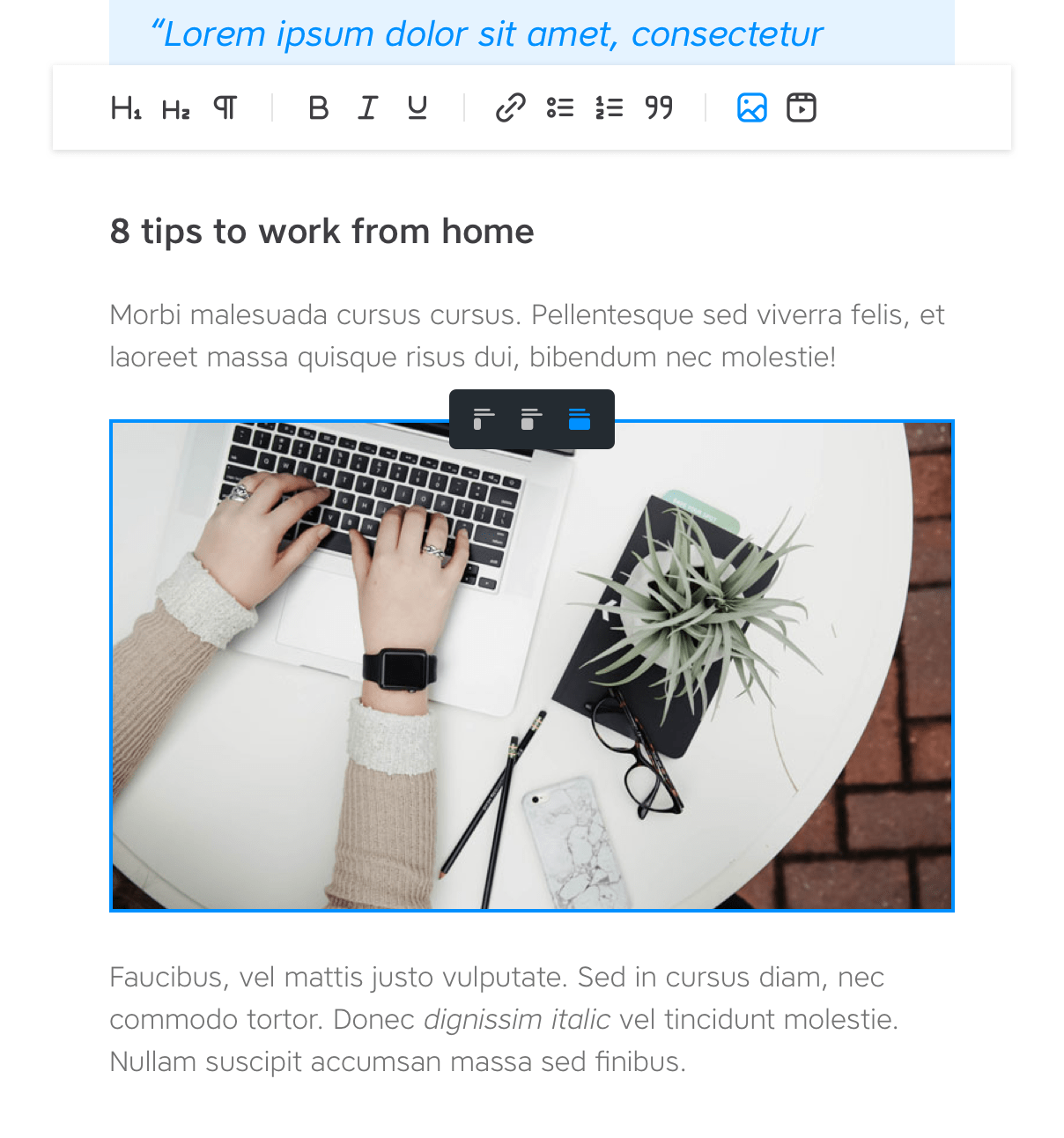 Other improvements & fixes on news

Always have your content tools accessible in your screen. They remain on the top of the page when scrolling.
Fullscreen video support was broken in the desktop application. That's fixed!
We noticed issues with Microsoft Team & event links, so we thoroughly improved our link handling.
In the feature image zone, we now mention the ideal image size and supported file types. Always good to know!
Favorite & sort your documents
To make it easier for your employees to manage and find document in your library, we've added two features. It is now possible for the user to sort the documents alphabetically or most recent first. You can also see when a file or folder has been last modified.
Next to that, we've added the option to add documents and folders to your favorites. Always comes in handy when looking for the same documents over and over.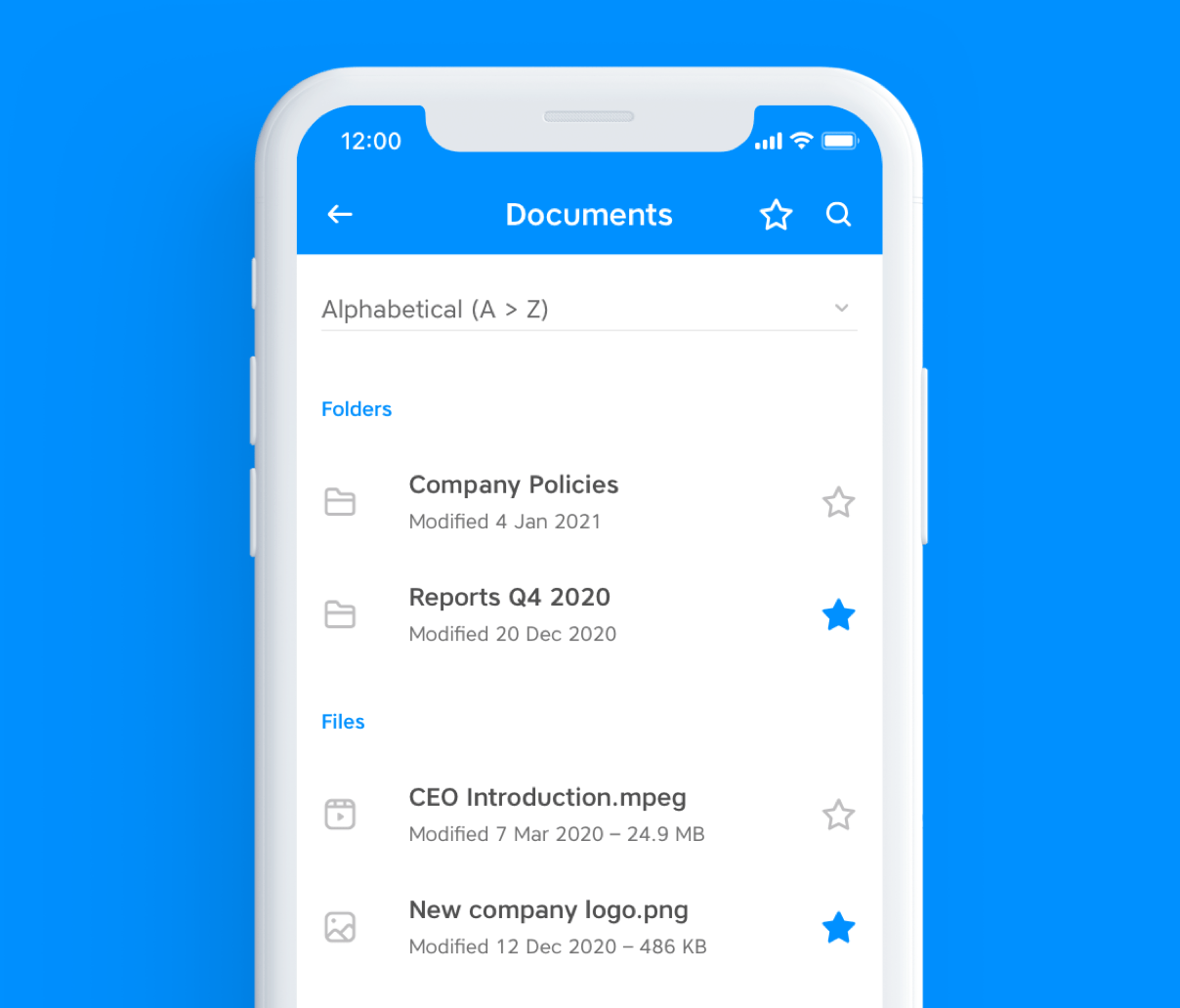 Translatable links in your library
You can now provide translations for links, forms and applications in your Link Library to make it readable for all your employees in every language.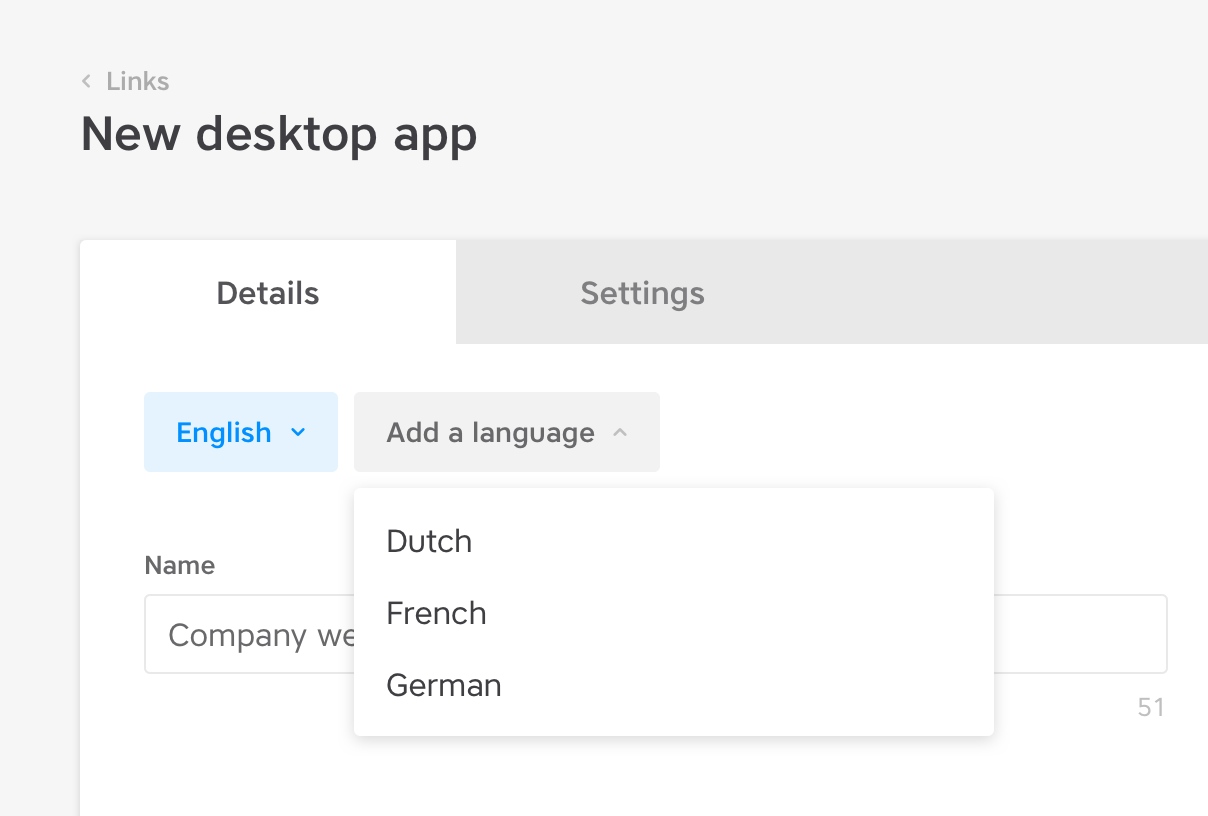 New translated download page
We're happy to introduce the updated and improved Spencer download center for your company. Fully branded and translated to your organization.
We also created a new link that's easier for you to use in your communication towards your employees: spencer.app/yourcompany
Still using the old link? No problem, it will still keep working for some time! 😉