Here we are again with another packed update ready for all of you, full of handy features for you to use and explore! 🚀
Improved news data export
Last release we enlarged the dataset of the user export. Based on all the input we've received, we introduce an improved News export as well today. In the export of your articles you can now see all available measurements data, like reaction, link opens, etc.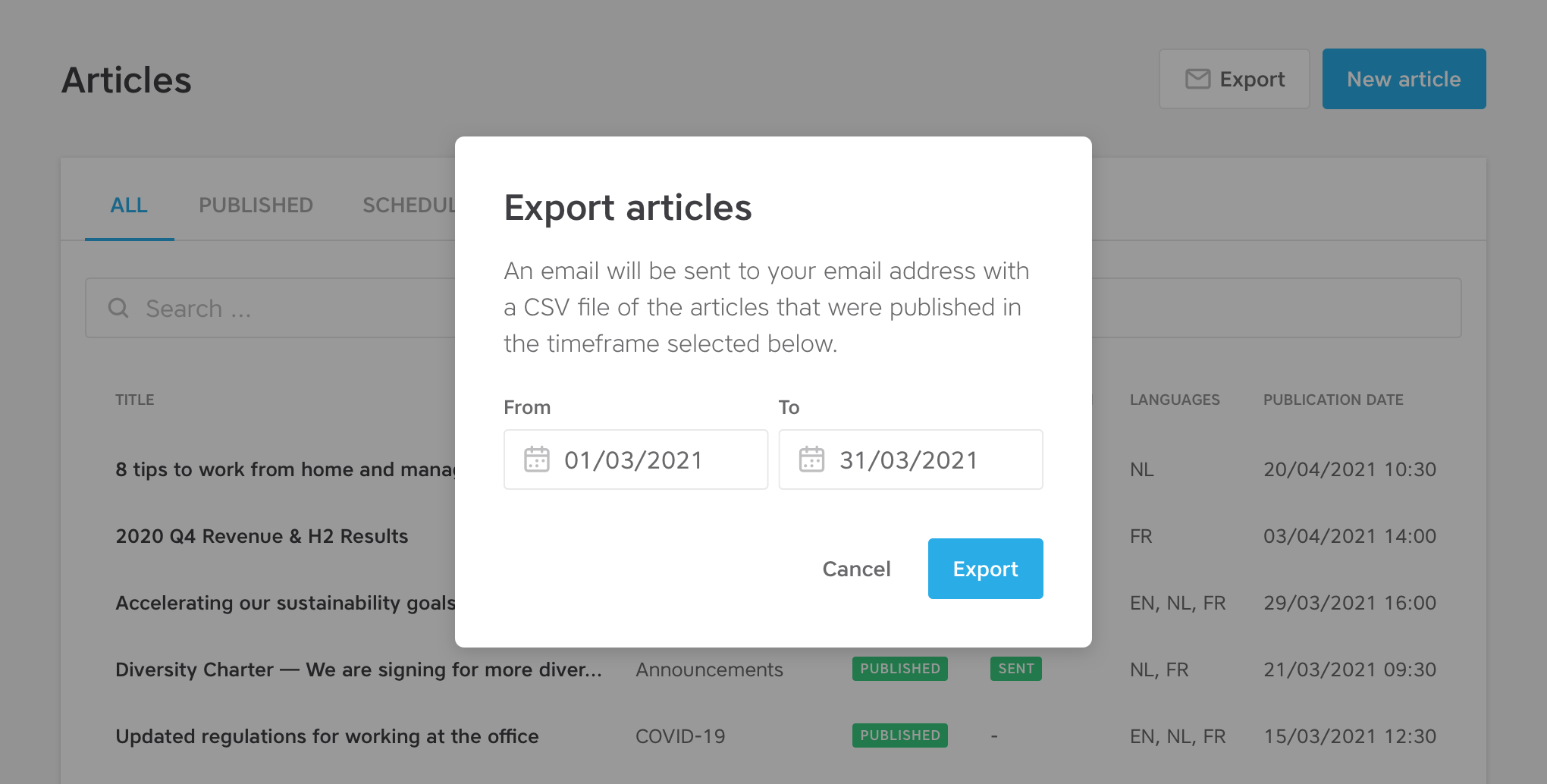 Welcoming Doccle & Campfire to our integrations family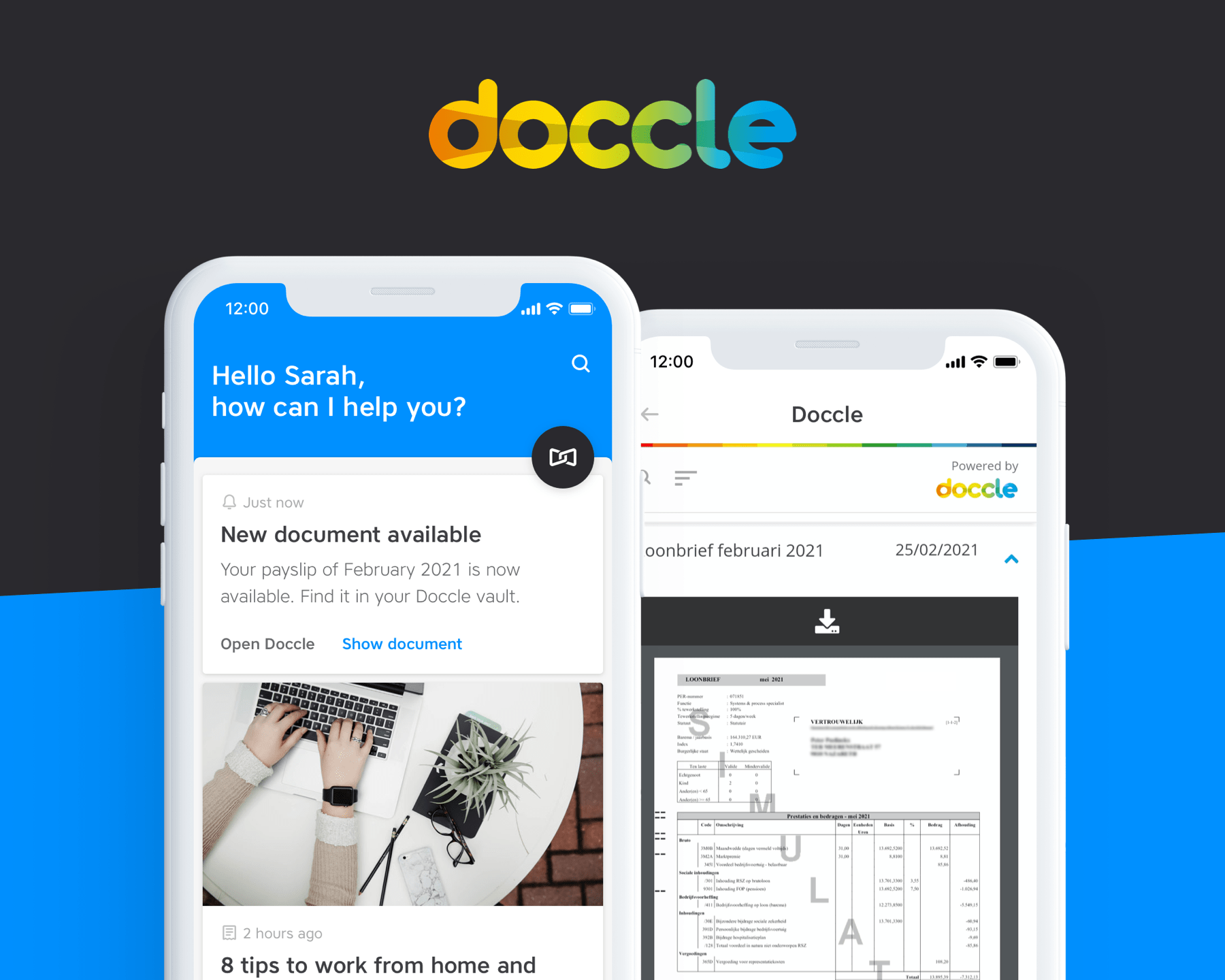 Doccle is the biggest and most innovative digital platform for HR administration. More than 2.1 million Belgians receive, manage and store their documents in their free digital vault. And now employees can also find their HR documents with one click in Spencer!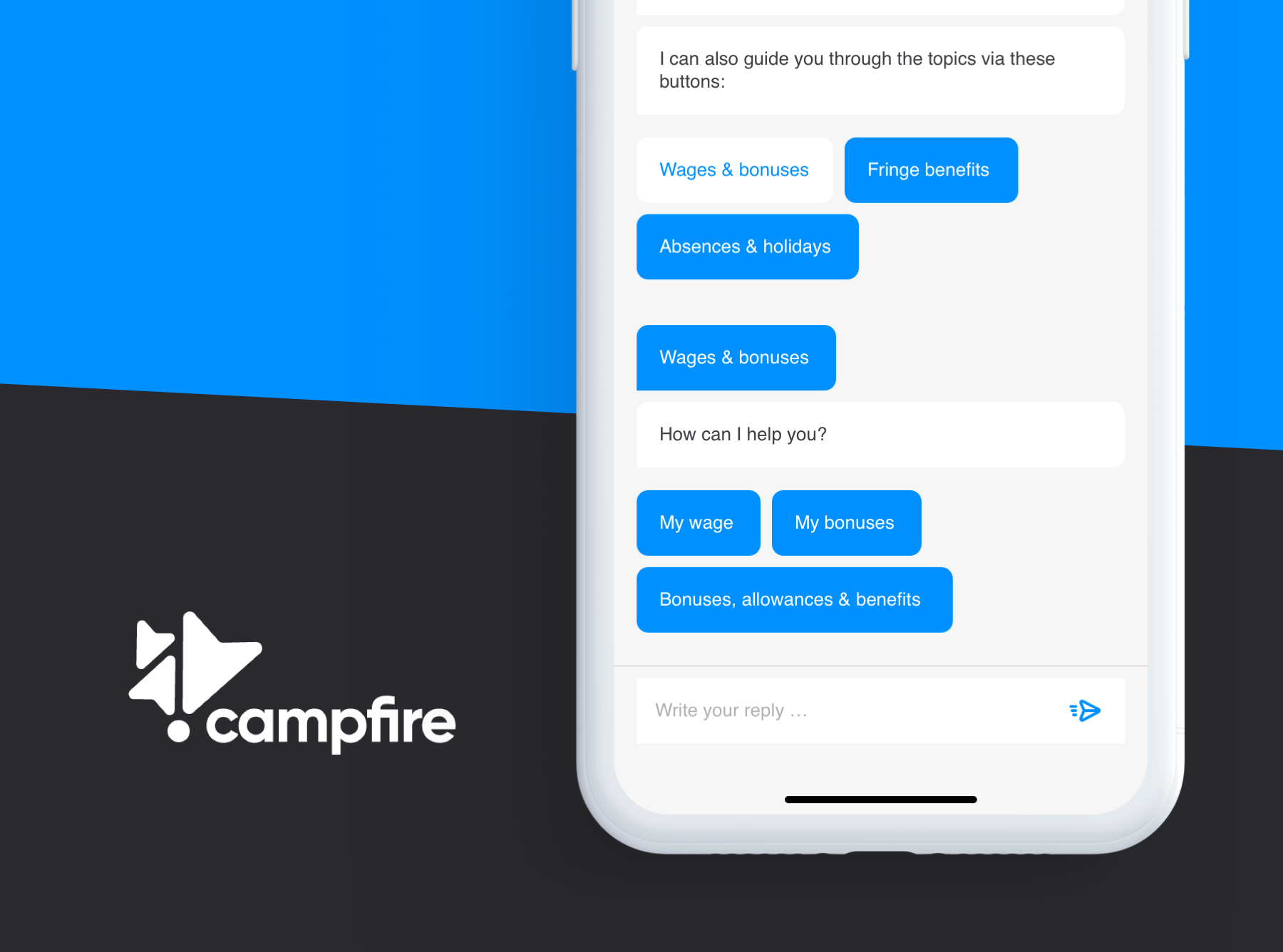 Campfire helps you to recreate the intimacy and trust of a campfire conversation by building smart conversational agents and developing engaging experiences for your users while gaining operational efficiency. Thanks to AI, personalisation at scale is now possible, all available in your personal Spencer app experience.
Share a direct link to a file in your library
Last release we introduced the favoriting of documents and folder in the Spencer app. Today we introduce another way to get the right documents to your employees.
In the back office you can now search for files in your directories and share a direct link to your employees, for example via email or a direct message. They will be able to download and open the file directly from Spencer.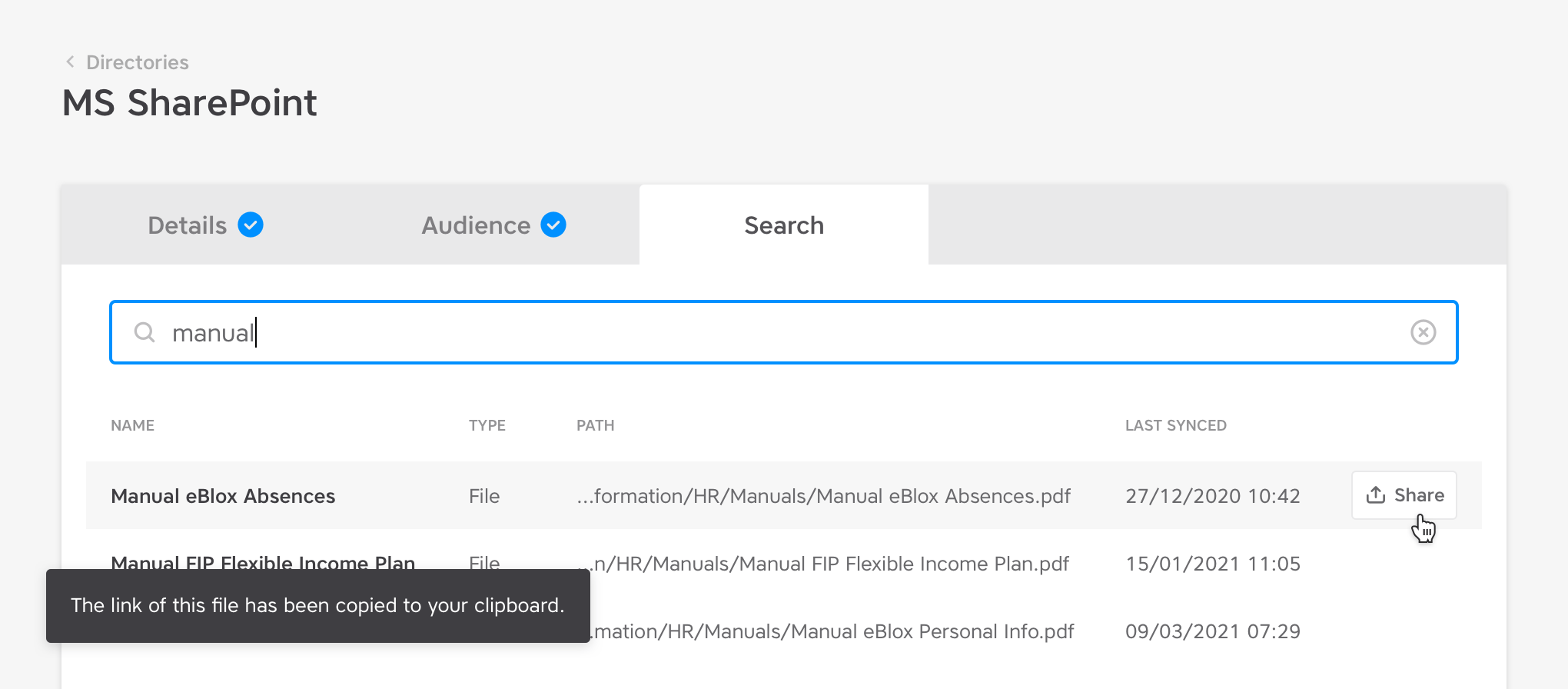 Auto-translate your articles
Because we understand translating content can be time-consuming, and a detriment to your business if done wrong, Spencer now offers auto translation!
This feature ensures all your employees will receive updates and content only in their preferred language, so no message will ever get lost in translation again.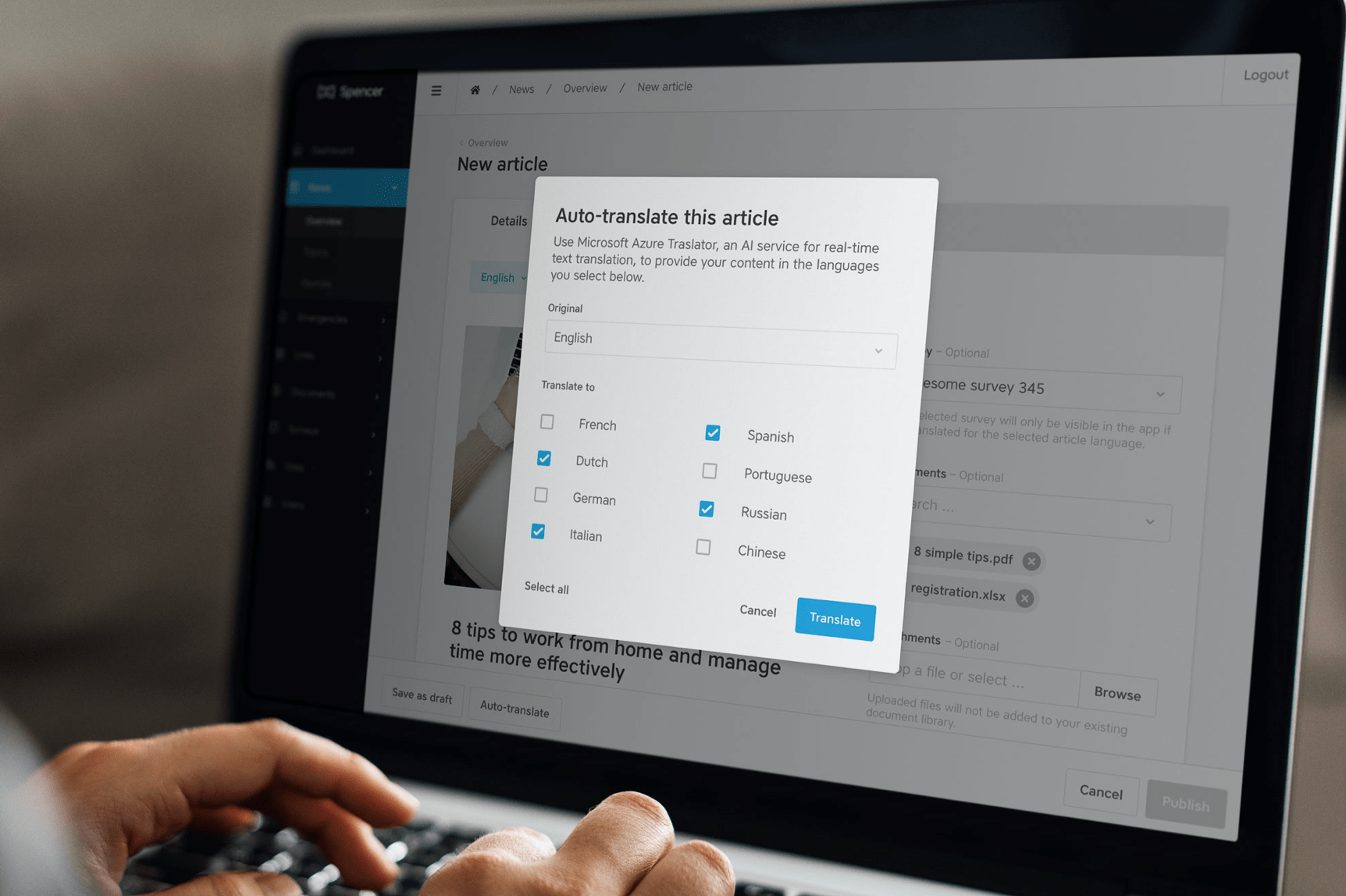 Interested in enabling this feature for your organization? Reach out to your Customer Success Manager via customersuccess@spencer.co for more information.
When assigning tasks in Spencer, it's now possible to assign it to multiple categories.

Users can now mark their tasks as ongoing. This is also visible in the back office.

Tasks older that 14 months will now be automatically archived to increase performance in the app and back office.

We've added an option to our Document Library Sync mechanism to sync only a specific folder with all its children.

Fixed a bug where the bookmarks overview of News was broken

Fixed a bug where the user was not redirected to the correct Task overview after completing a task.

Fixed a bug on desktop where a broken internet connection at startup forced the user into a blocked state.