Effective communication with every single employee
Employees seek a genuine connection with their company, its purpose and its culture. With Spencer, you can reconnect with everyone in your organisation and keep them engaged.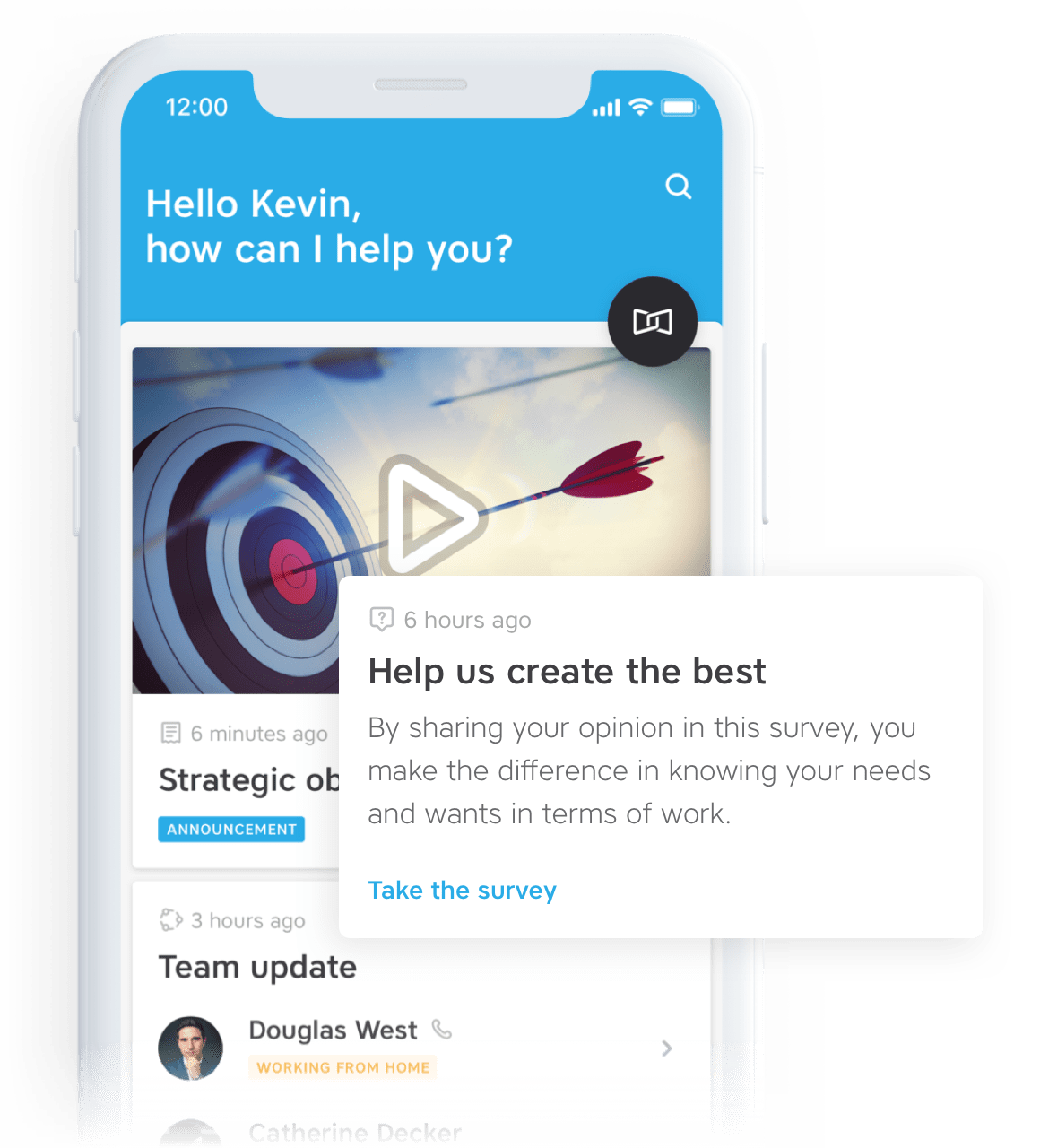 The news feed shows the items and topics relevant for each individual. Spencer allows you to reach anyone, at the office or on the road.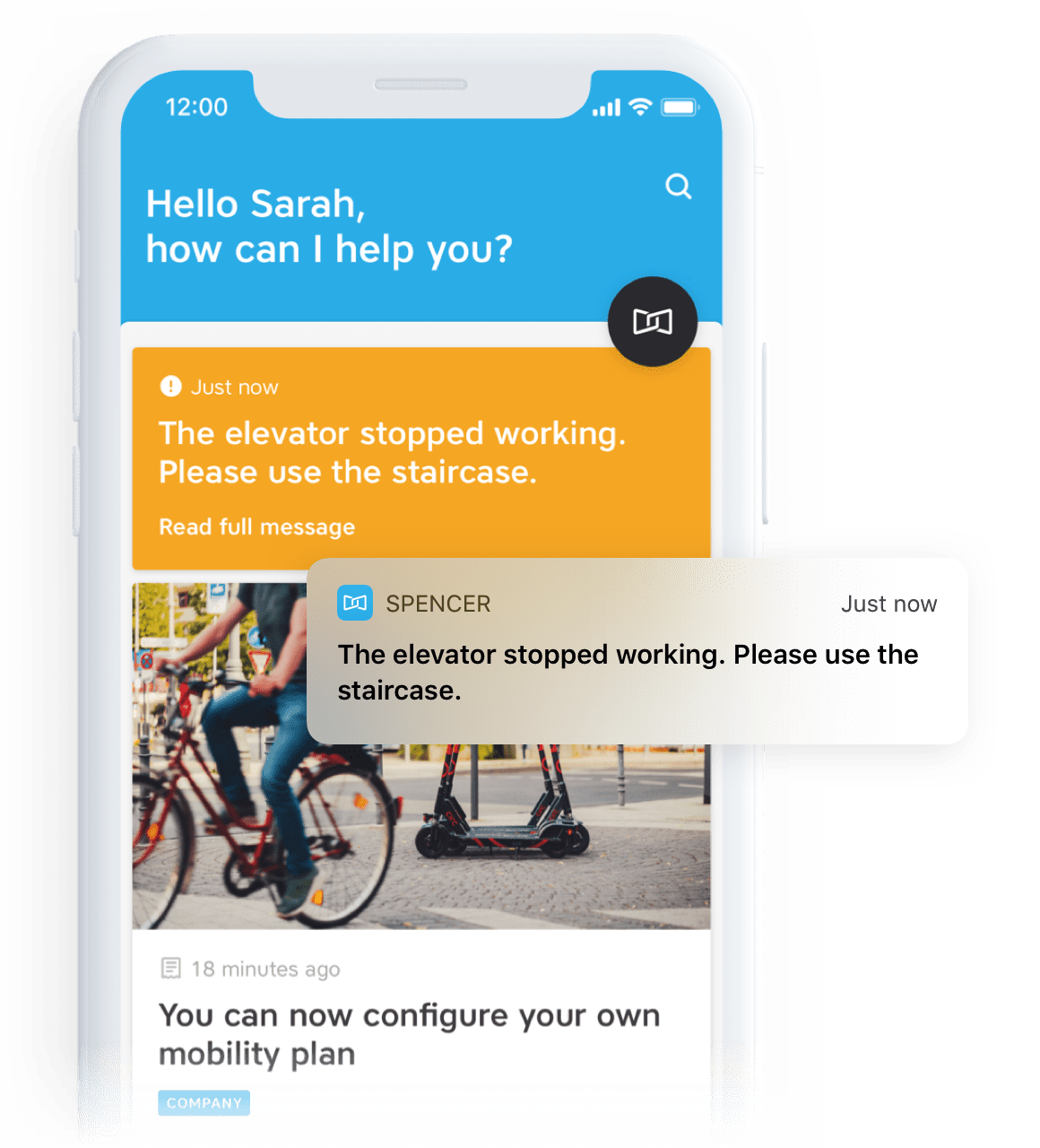 Spencer adjusts its way of communicating to its context. Get an urgent message across fast and communicate to the right audience.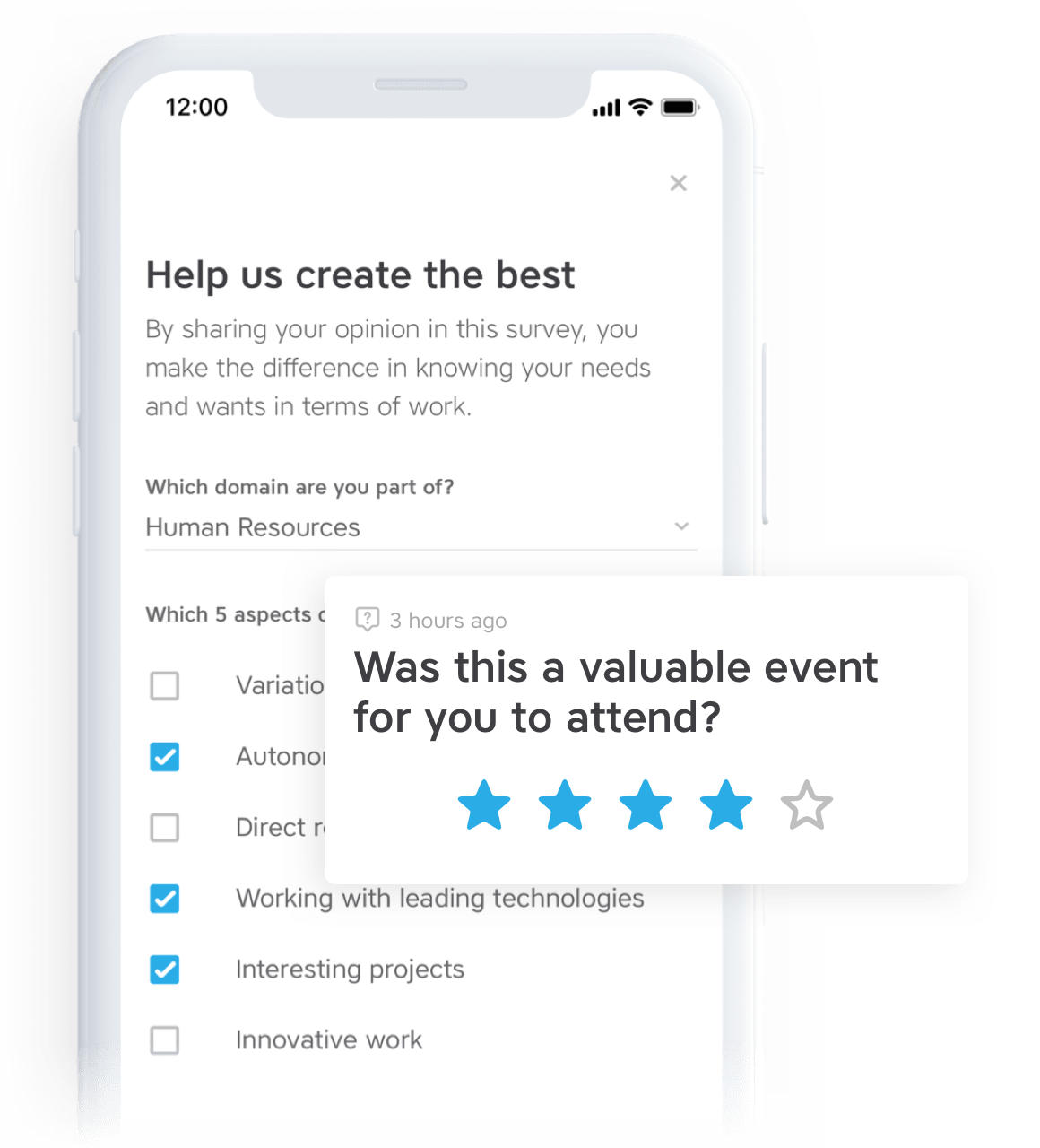 Keep a finger on the pulse and easily learn what's happening on the work floor by running polls & surveys.
Reach your entire workforce by targeting the right message to the right audience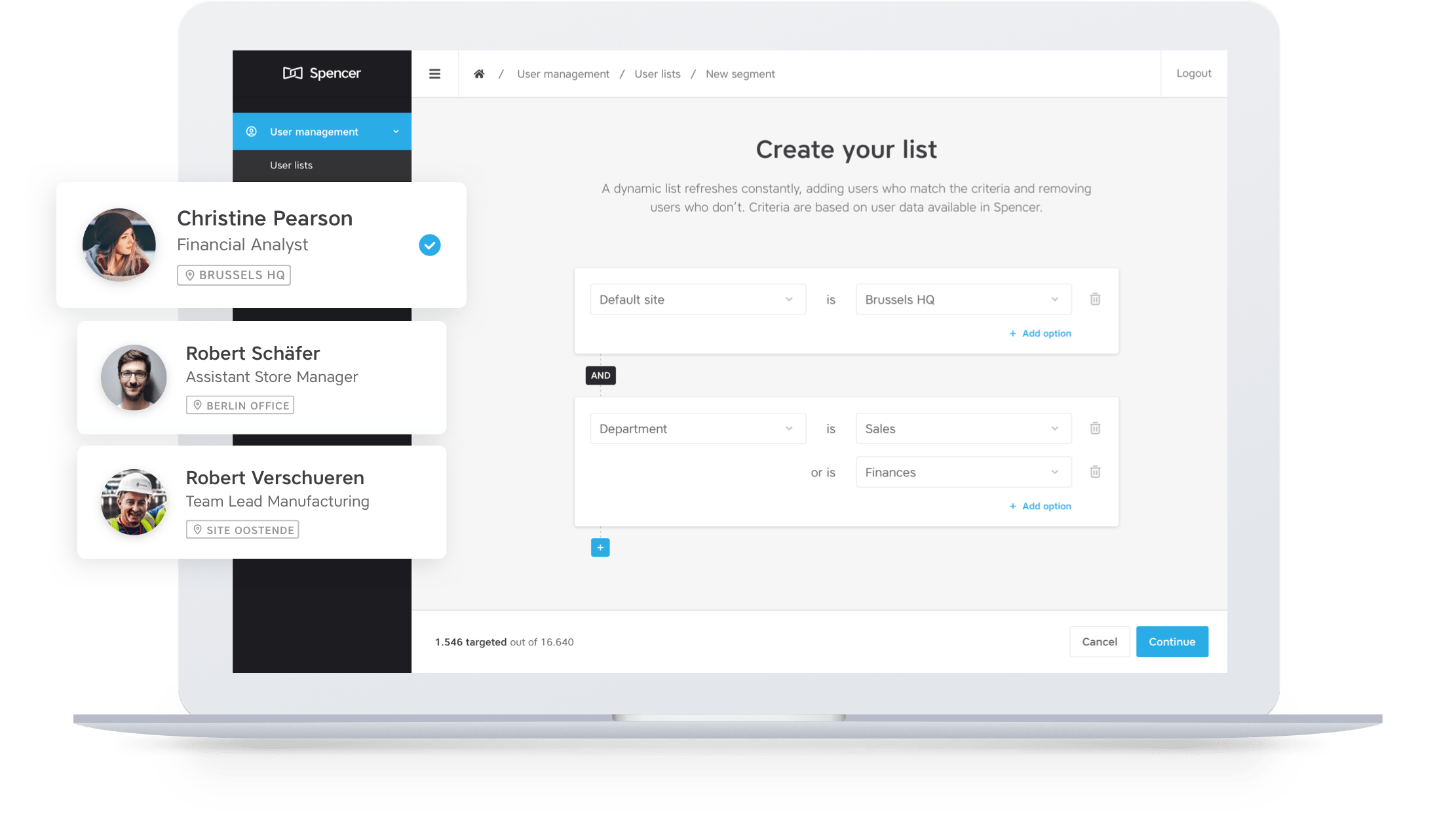 more engagement on
their company news
"At DEME we have a highly mobile workforce, which makes it a major challenge for us to keep in touch. They rely heavily on a mobile solution to manage and execute multiple work functions. This is precisely what Spencer does, which has made it a perfect fit for our teams."
Philip Hermans – General Manager DEME
Support your internal communication efforts through convenience-driven functionalities for all your employees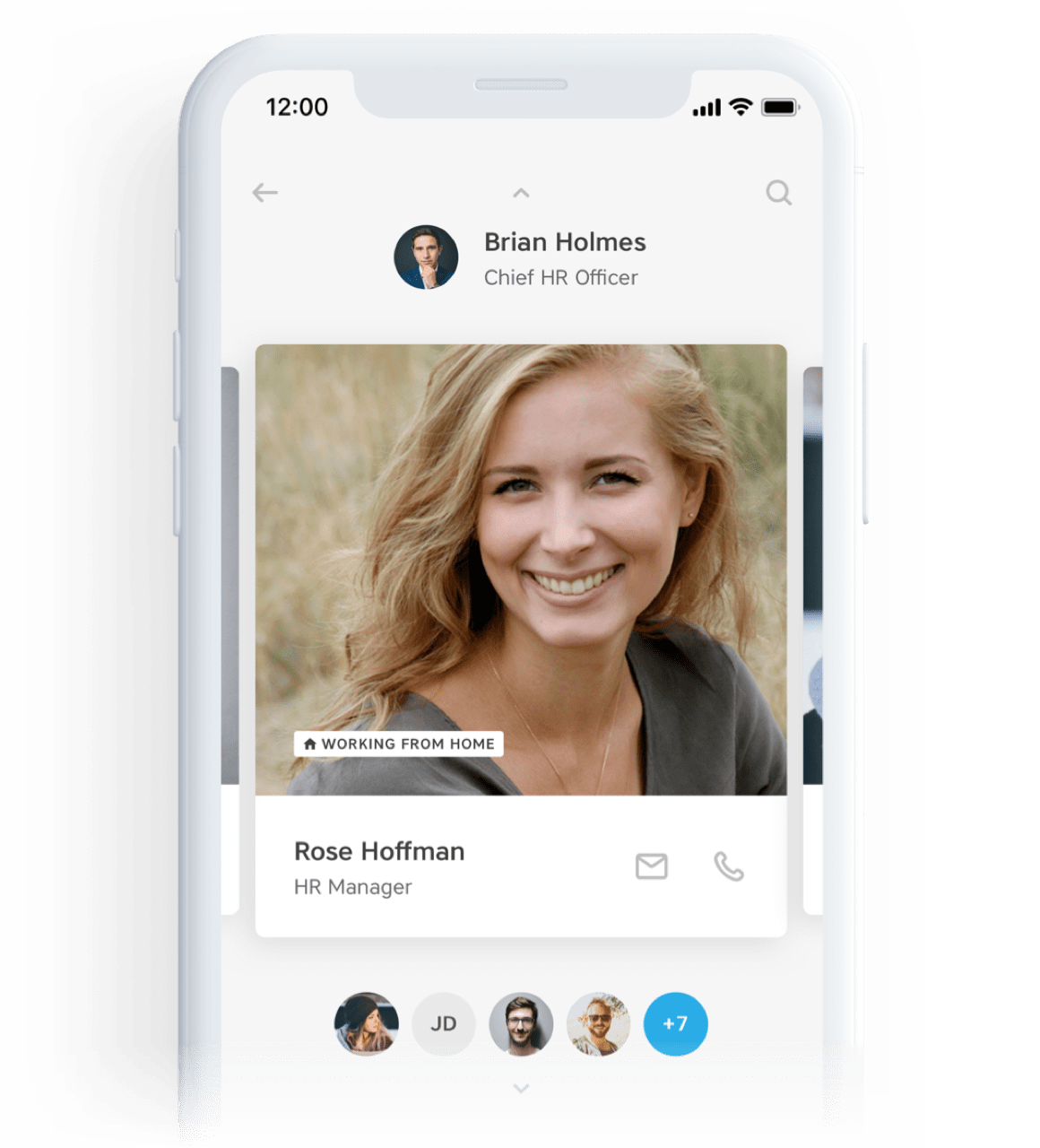 When you need a certain colleague, Spencer enables you to search by name and skillset to get in touch with the right coworker.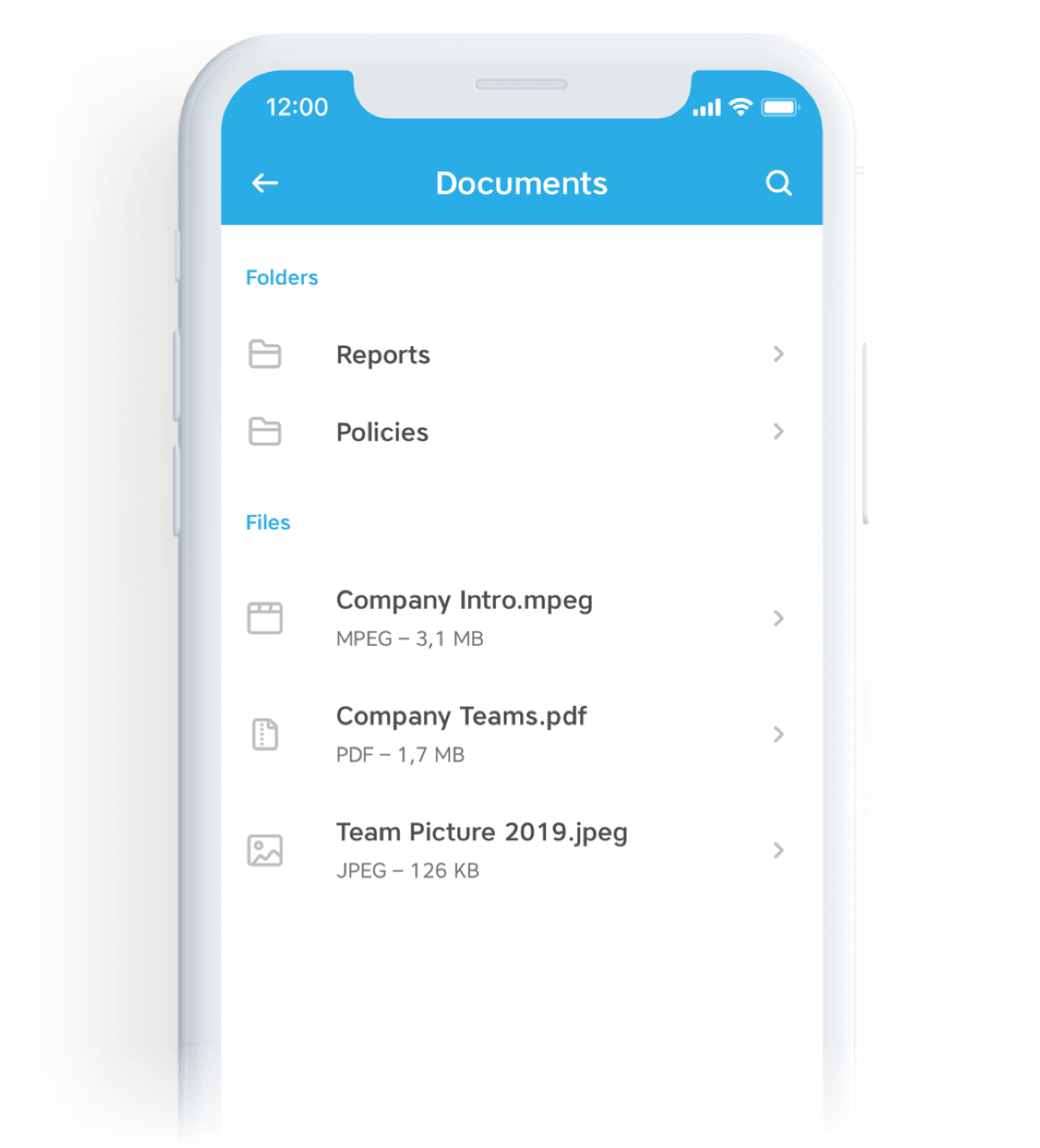 Spencer puts the right information in the hands of every employee. Easily retrievable, whether people are looking for company documents, office or contact details.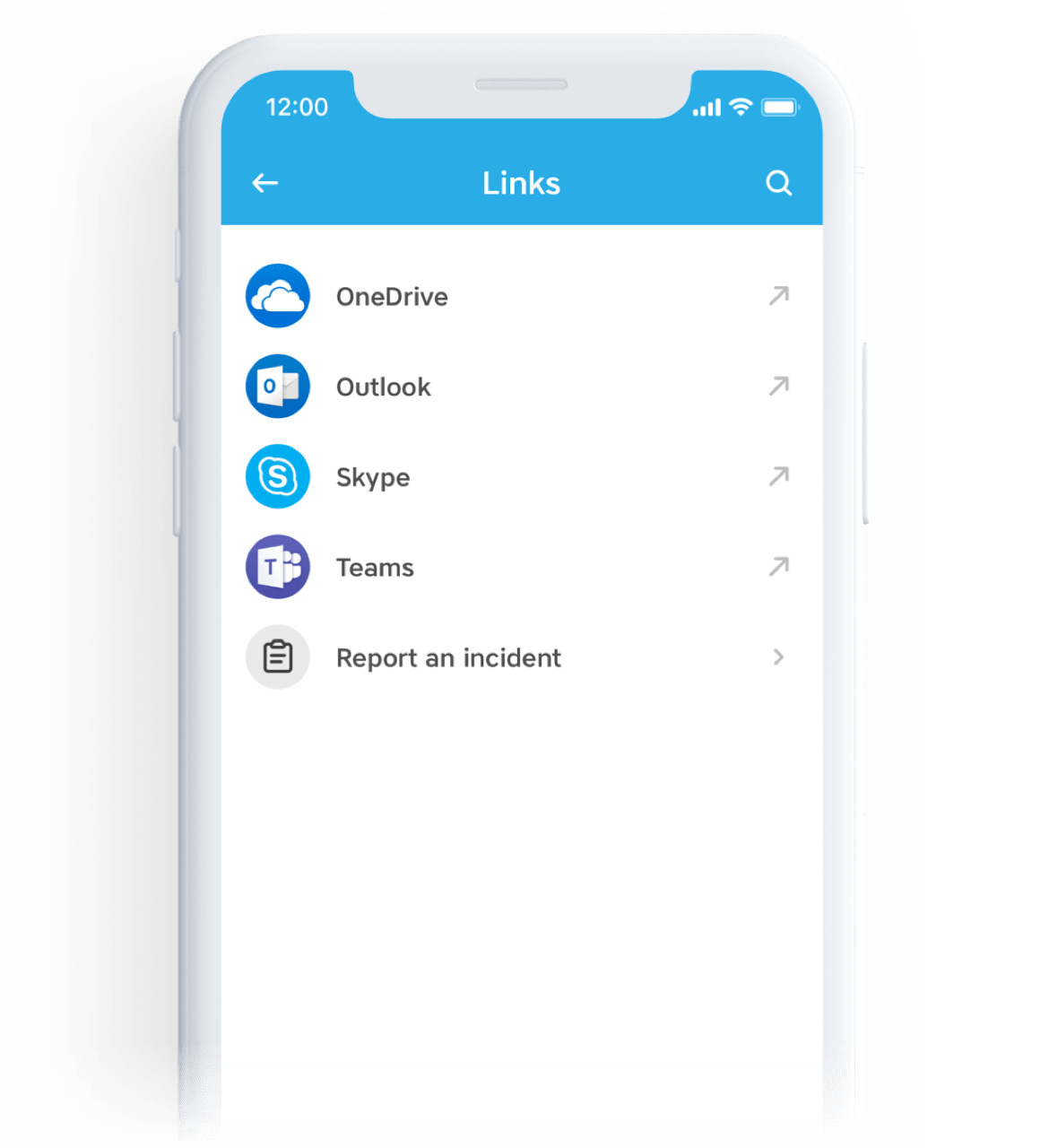 Get a complete understanding of all the tools that are relevant for you, in one handy overview, easy to use.
Not just an internal communication platform
Spencer brings your Employee Experience to life. It ties your well-being initiatives, internal communication and HR administration together. One consistent experience in your company identity.

Build & integrate your own Spencer extensions

Enable a fully digital workforce through forms

Connect your existing tools via the Spencer API
How DEME reaches employees across 143 different countries
With employees active on wharves worldwide, at land or at sea, DEME turned to Spencer to drive employee engagement. Building a strong connection between employees and company.
more engagement on
their company news