After focusing heavily on the performance of the platform in our December release, this release is mostly focussed on the people creating a Spencer experience behind the scenes – our beloved admin users.
After successfully launching forms in September, we've listened and as a result we have simplified how you create and distribute a form to your end-users. Our form builder 2.0 version is now available.
Within the form builder 2.0 we now support:
• New formats (date-time, file upload)
• Faster validation of your form during creation
• Faster and better translation options
• Update a form after publication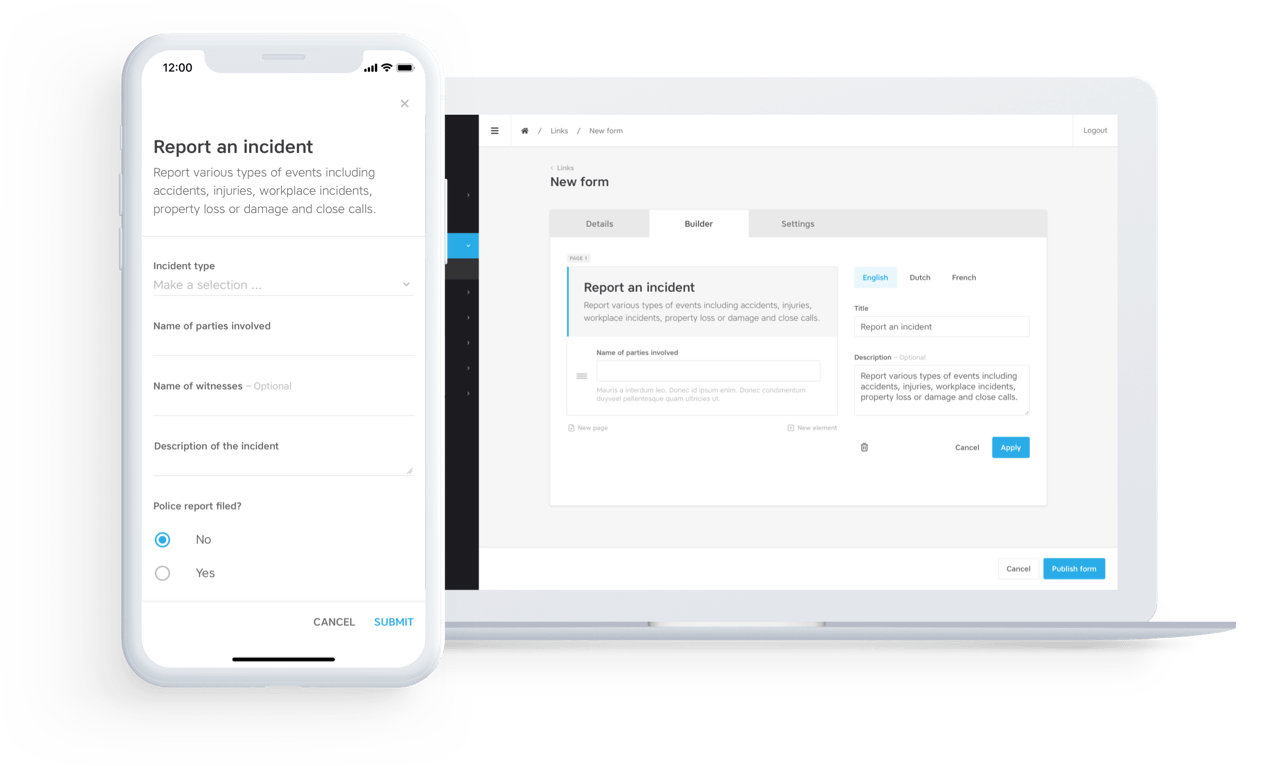 Wondering what the form builder can do for you? There is a blog post in the making to help you understand the numerous use cases (e.g. time tracking, expense management, incident reporting, …).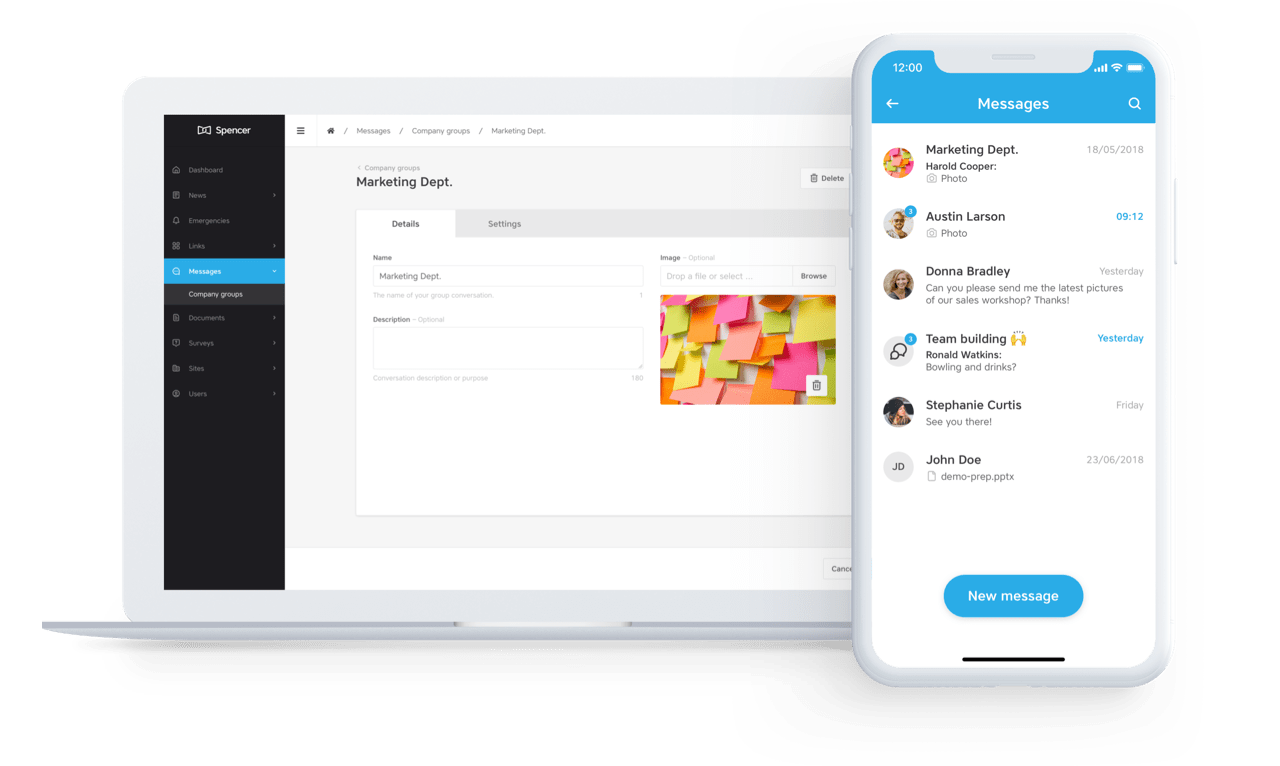 We successfully launched our messaging module at the end of last year, to help you reconnect with your colleagues and boost knowledge sharing.
As a second objective we wanted to enable you, as a company, to easily manage the groups that you see fit as well. So it is now possible to create a messaging group based on one or multiple segments.
E.g. if you want to make sure your sales-team stays connected, you can create a dynamic segment with the required job titles. As soon as you've linked the segment to the messaging group, people will automatically join based on the parameters set.
Spencer also has a retail focussed 'Tasks' module, with a clear focus on making operational tasks less time-intensive and more clear for everyone in the organisation.
In this update we have enabled support for expired and completed tasks. It is possible now to search for those types of tasks as well.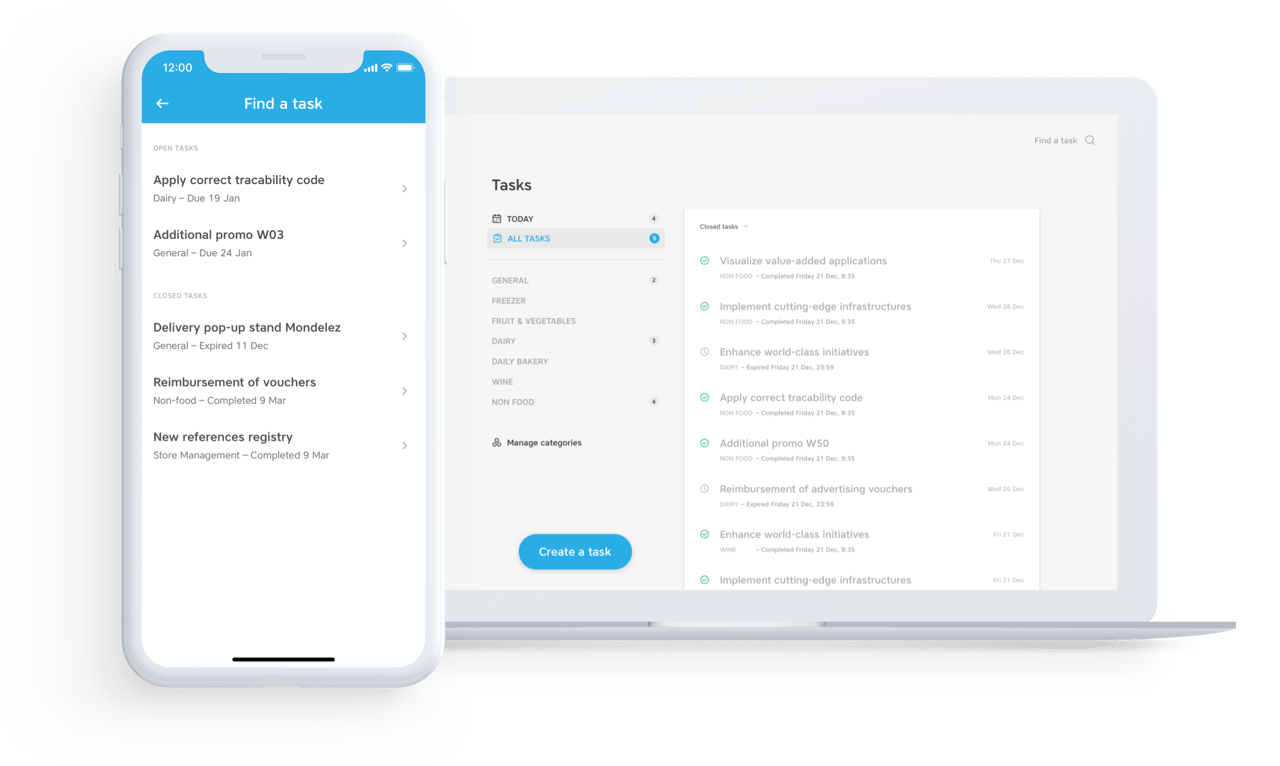 We are investing heavily to let our API-ecosystem grow as fast as possible, all to enable you as a partner or client to connect with Spencer yourself.
Today we are making our user API available to the public and remove the beta label from this service, which we've been validating in Q4 2019.
Document Library management in the Back Office
Increased load time of inline images on company news
Faster news experience on startup