It's finally here, the long-wanted feature: Spencer Reactions 🙌
It offers two-way communication between you and your employees and helps you to identify the overall sentiment within the organization to properly evaluate the content you are currently delivering.
To react to a news article from a mobile device, tap and hold the 'Like' icon. If you're using a computer, move your cursor over the 'Like' button to select your reaction to a news post.

Like – Expresses that the reader likes or supports a news post or announcement.
Celebrate – Expresses that the reader celebrates an announcement, congratulates a company milestone, or praises an accomplishment.
Love – Expresses that the article is heartwarming, resonates with the reader, or he/she feels emotionally involved.
Inspired – Expresses that the reader thought the post made a great point, offered a new idea, or shared helpful insights or advice.
Curious – Expresses that the reader is intrigued by a thought-provoking perspective or question, and he/she wants to learn more.
Measure your employees' feedback
All of the reactions given on your articles will of course be visible in the back office. You can easily see which and how many reactions were given on a certain article by people that read the article.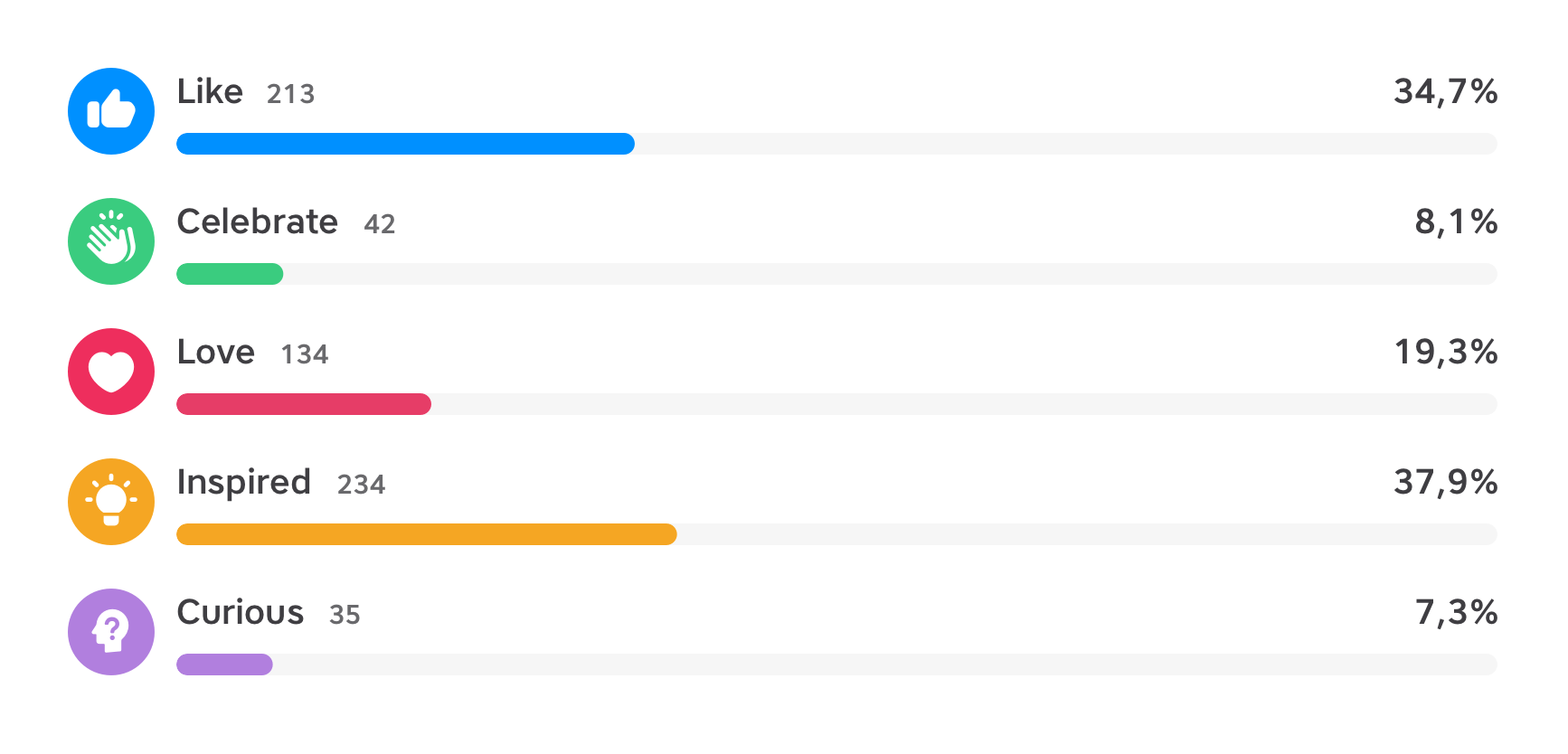 A while ago we released our Spencer Insights dashboard, and it's marvellous to see how well it has been received by the entire Spencer community. Not only did we receive a big high five from all of you, but the suggestions keep coming in to make it better.
Because you all want to see more data, we have decided to increase the amount of datapoints. We now also offer an export functionality to do a complete historical deep dive, so that you can easily integrate Spencer into your company's BI solution.
Updated users, news articles & documents will now be instantly searchable in Spencer. You no longer have to wait until the day after to see your changes reflected in the app.

For all organizations that already migrated to our AAD Identity setup (as mentioned in our previous release), it will be possible to see the last activity date of a user in the back office. It is also part of the CSV when exporting your users.