Employee Experience:
It's not a program –
it's a mindset.
Employee experience matters, and listening is key to a winning employee experience. In this masterclass, we will feed you with inspiration from experts & help you reflect upon your own "moments that matter", to identify how to close the gap between what employees' value and what your company offers.
What you will learn during this event:
Why EX matters and how it impacts organisations
Ideas and frameworks to structure your thinking
How to use your own experiences to reshape the EX of your company
Sign up for the free masterclass
Here's what you can expect at this event
A jam-packed and interactive session where you'll get inspiration from everyone in the room. Our speakers will facilitate knowledge sharing & provide practical know-how around the fundamental questions and complex challenges of EX.
Anna is an HR expert with a deep understanding of HRTech who has recruited and managed talent for digital companies and startups the past two decades. Anna held various HR related roles at Deutsche Telekom, i-potentials and Lycos/Bertelsmann. Next to advising HR Tech startups on strategic questions, Anna is an Angel Investor and Partner at a VC Fund investing in HR Tech.
As Chief Joy Officer of Loylogic, Max's sole responsibility was to maximise the employee's experience. Through his experience and extensive research, Max has unearthed the keys to what drives that motivation- crystallised in his Roots & Fruits framework and methodology. Max now helps companies to create the conditions for a motivated workforce – directly linked to employee experience.
Leader People Advisory Services EY
Markus is passioned about employee experience and based on his experiences in the last decades he has helped many clients to transform with the power of innovative, digital and emerging technologies. Markus is excited to lead EY to turn "building a better working world" into reality. He considers purpose, passion and the willingness to change to be the most important part of the digital journey.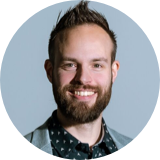 Maarten is founder and CEO of Spencer.co, a scale-up that helps organisations deliver a more impactful and scalable employee experience. Maarten applies his 10+ years of experience in building digital customer engagement products for leading global brands to the workplace, by means of a digital employee experience platform – Spencer.co
Wavespace Berlin
Ritterstraße 24-27, 
10969 Berlin
Limited tickets
Only 60 people can attend
13:30 – 14:15     Arrive & Start, Warm-up connect
14:15 – 14:30     Meet the 4 thought leaders
14:30 – 15:00     Speaker 1: Max Hunter: His EX Story
15:00 – 15:45     Active Part 1: Best and Worst Time at Work
16:10 – 16:30     Speaker 2: Markus Heinen: His EX Story
16:30 – 17:30     Active Part 2: Roots & Fruits Groups Session
17:30 – 18:00     Share Findings per Group
18:00 – 18:30     Wall / Wrap up
18:30 – 21:00     Drinks and Food
Can't make the workshop?
Join us for happy hour!
Get inspired, swap stories, share ideas or just come by for some nosh. Come mingle with fellow EX geeks and HR leaders in your city.
01 Everyone in charge or involved in HR initiatives – as all of them are ultimately part of the EX of a company.
02 Talent Leaders
03 Executives at large organisations
04 Anyone interested in building great employee experience, now.
Frequently asked questions
Should you come as an individual or as a team?
Individuals and company groups are encouraged to attend! Individuals will work on a team with people from different companies. This workshop will be valuable for both individuals and groups.
Are tickets transferable?
Once approved, yes. To request a ticket transfer, please email us. All requests must be made 72 hours prior to the event.
Should I bring anything?
You don't need a computer, supplies, or anything special for this session. We'll provide food and beverages all day. Just show up well rested!